Cricotopus sylvestris gr indet 1
Click on the picture to get the next photo layer. Below you can write a comment.
Characters
premandible 2+1 (apical+large basal)
seta S1 1.8 (inner shorter than outer)
mentum: 1 middle tooth, 6 lateral teeth, submental setation below (3.5)4th lateral tooth
mandible 3-1-0-0 strongly engraved at outer margin
antenna: RO-ratio (RO/ant-1st) ~0.15
postoccipital margin pale i.e. yellow
Premandible/Labrum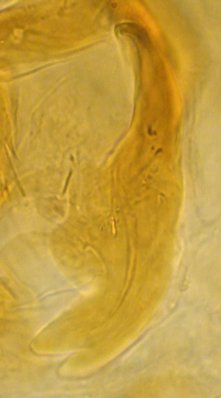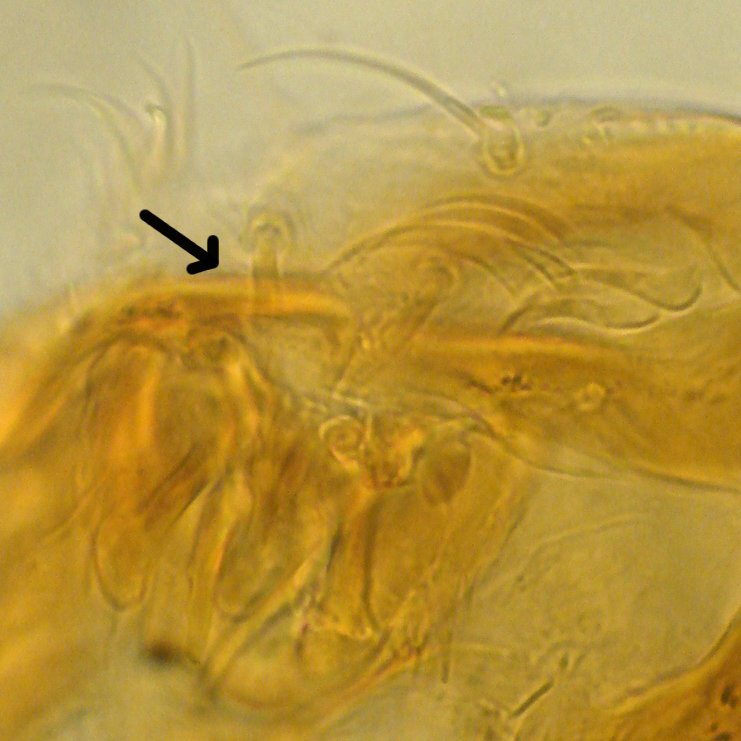 Comments
1 Comment
#1
Andreas Plank wrote at December 2 Wed, 2009, 15:44 (+0000 UTC)
Except for the submental setation below lateral mentum teeth it resembles very much C. ornatus (Meigen, 1818) in Simpson et al. 1983. But this taxon isn't reported for China in Wang 2000.
Andreas