Diamesinae indet 4
Click on the picture to get the next photo layer. Below you can write a comment.
Characters
mentum: 1 middle prominent very pale, 5-6 lateral, submental setation below the outermost tooth;
premandible: 4(5?) teeth;
mandible: 6-1-0-0 (inner-apical-dorsal-surface), note: the 6 inner teeth have the pattern: 4 normal + 1 small + 1 normal, a lot of seta interna;
antenna: 5 segments;
3rd? instar
Head 1 (3rd? instar):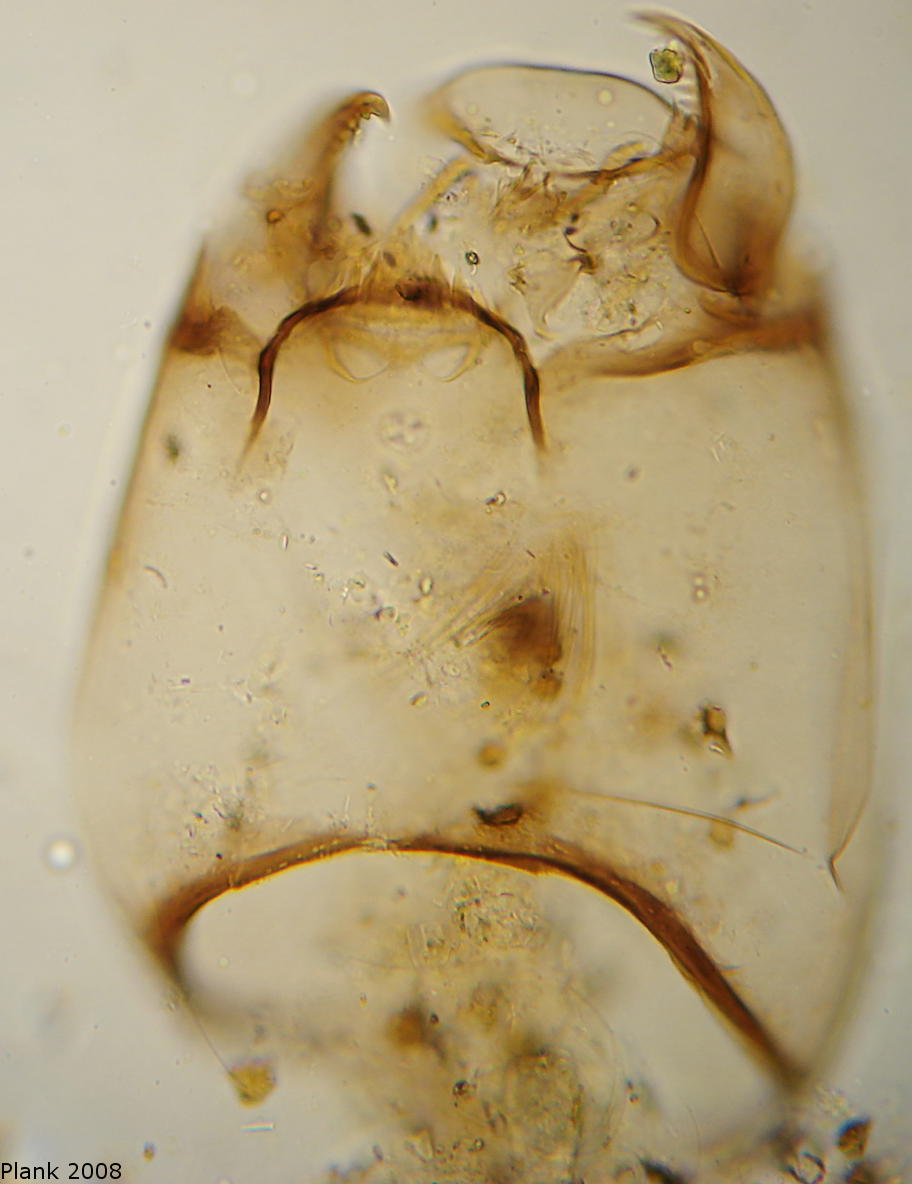 Head 2 (3rd? instar):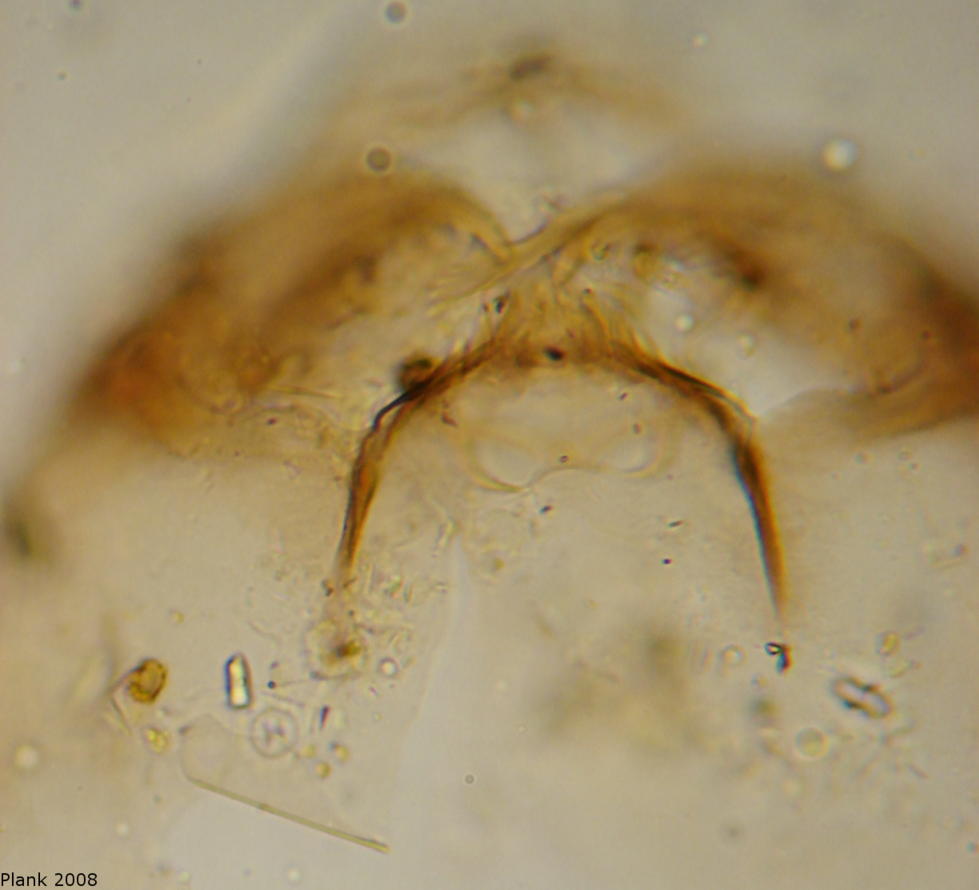 Comments
1 Comment
#1
HQ Tang wrote at April 15 Tue, 2008, 12:21 (+0000 UTC)
The median teeth of mentum is very prominent, also the mental extesion is well developed. I can not see clearly whether or not the middle teeth is lower than other or not, it looks like Diamesa bertrami or Arctodiamesa sp? I am not sure, the metum is not very clear, but it looks like an IV instar larva.