Tanytarsus gracilentus Holmgren 1883
Below you can
write a comment.
Characters
premandible 5
mentum 1 tooth paler than outer 5 teeth, dark plate behind mentum;
antenna: 5 segments, pedicells ~ 2x 3-5th ant.segment, no spur; antennal pedestal: ~1.5x L:W;
mandible 3-1-3-2;
postoccipital margin dark brown, - plate well develloped trapezoid;
gula brown;
Head (4th? instar):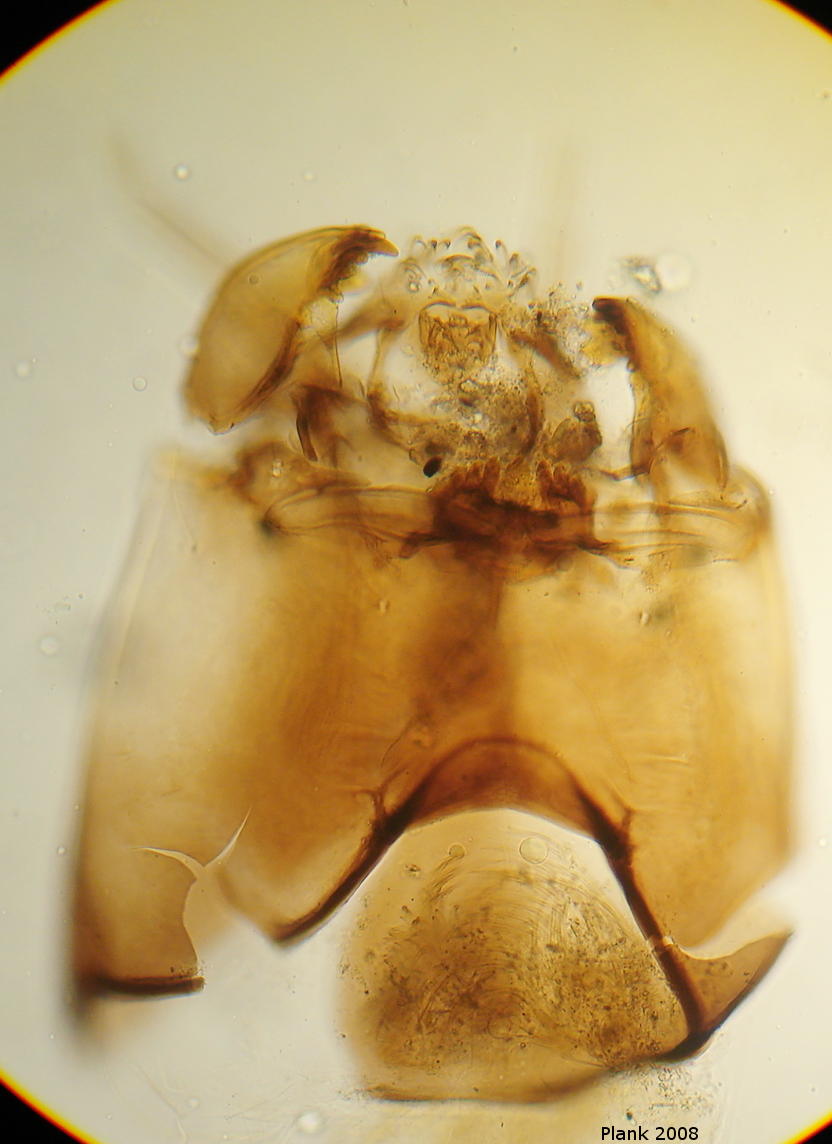 Mandible (2nd/3rd? instar):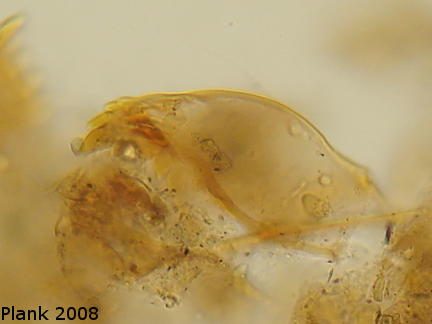 Comments
2 Comments
#1
andreasplank wrote at September 5 Fri, 2008, 11:14 (+0000 UTC)
Is Tanytarsus gracilentus possibly Corynocera oliveri? Because 'every' character seems the same. What about the dark plate behind mentum for Corynocera oliveri?
#2
Andreas Plank wrote at March 24 Tue, 2009, 16:24 (+0000 UTC)
I can answer myself from an an intersting thread at the chironomidae listserv (lists.vm.ntnu.no/pipermail/chironomidae/2009-March/thread.html):
Elisabeth Stur answered in that thread:
---8<-----
Hi Andreas and Ian,
We are going to introduce a Tanytarsus larvae of the 'gracilentus' type at the symposium in China. Funny thing with this larva is that the mentum and mandibles look like the drawings of Hoffmanns C. oliveri larvae, but it is associated to a partenogenetic Tanytarsus adult. There is no dark plate behind the mentum like in T. gracilentus. We have pupa and female associated through a pharate female, and the larva is associated through DNA barcodes (just as we promised you Ian
).
All the best,
Elisabeth
---8<-----