Acricotopus cf lucens-type
(By Andreas Plank from 12. March 2008, last modified 17. March 2019)
Note: with some images you can slide through, just click on "prev" or "next" above the image.
Name's history: Acricotopus indet2, Acricotopus ?lucens-type
Characters
premandible 1 or 2 +1 (apical slightly incised +basal)
seta S1 1.8 (inner shorter than outer)
mentum: no accessory tooth next to 1st lateral like in A.longipalpus Reiss 1968, middle worn, 7 lateral teeth, submental setation below 3.5 lateral tooth, strong beared
mandible 3-1-0-0 (inner-apical-outer-surface)
3rd instar?
quite strong postoccipital margin
Head (3rd? instar)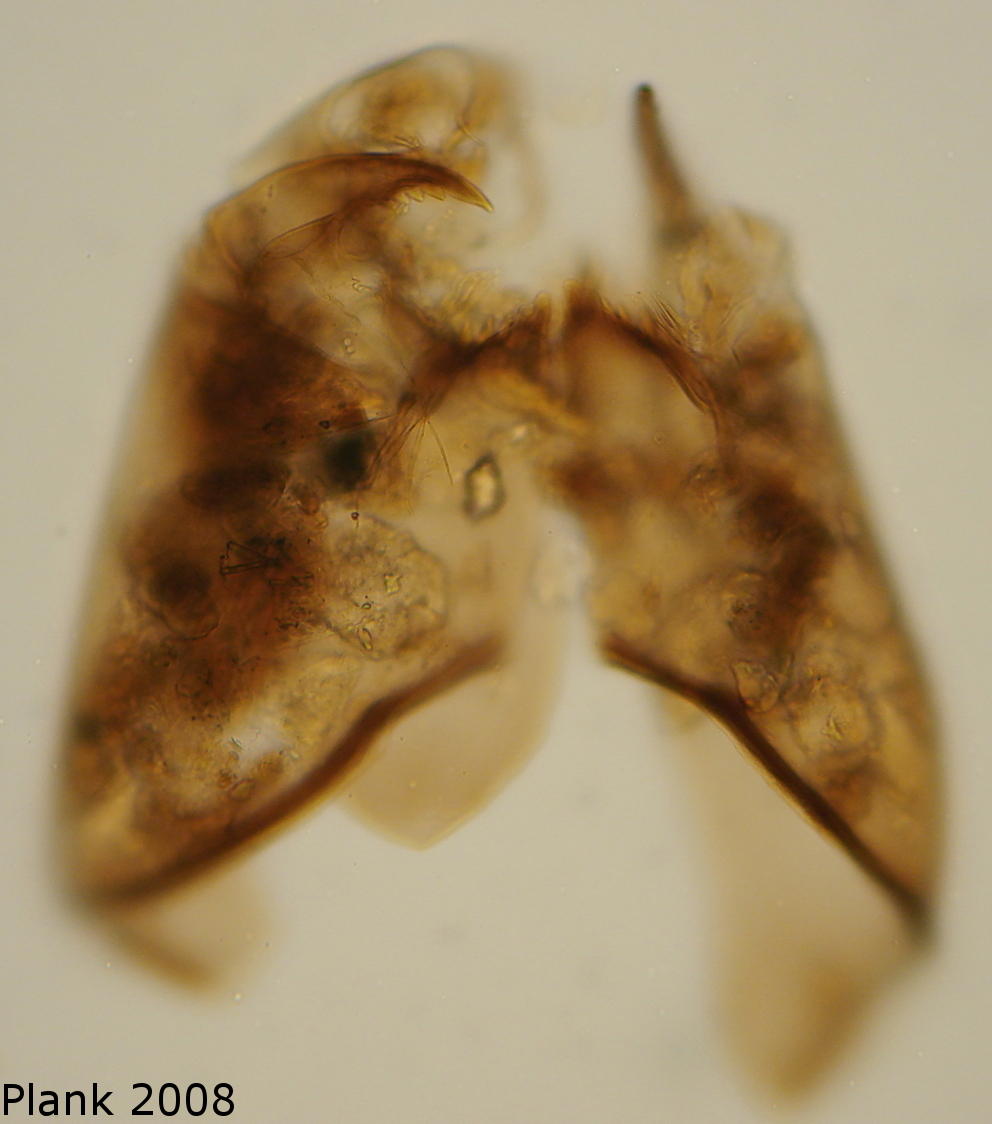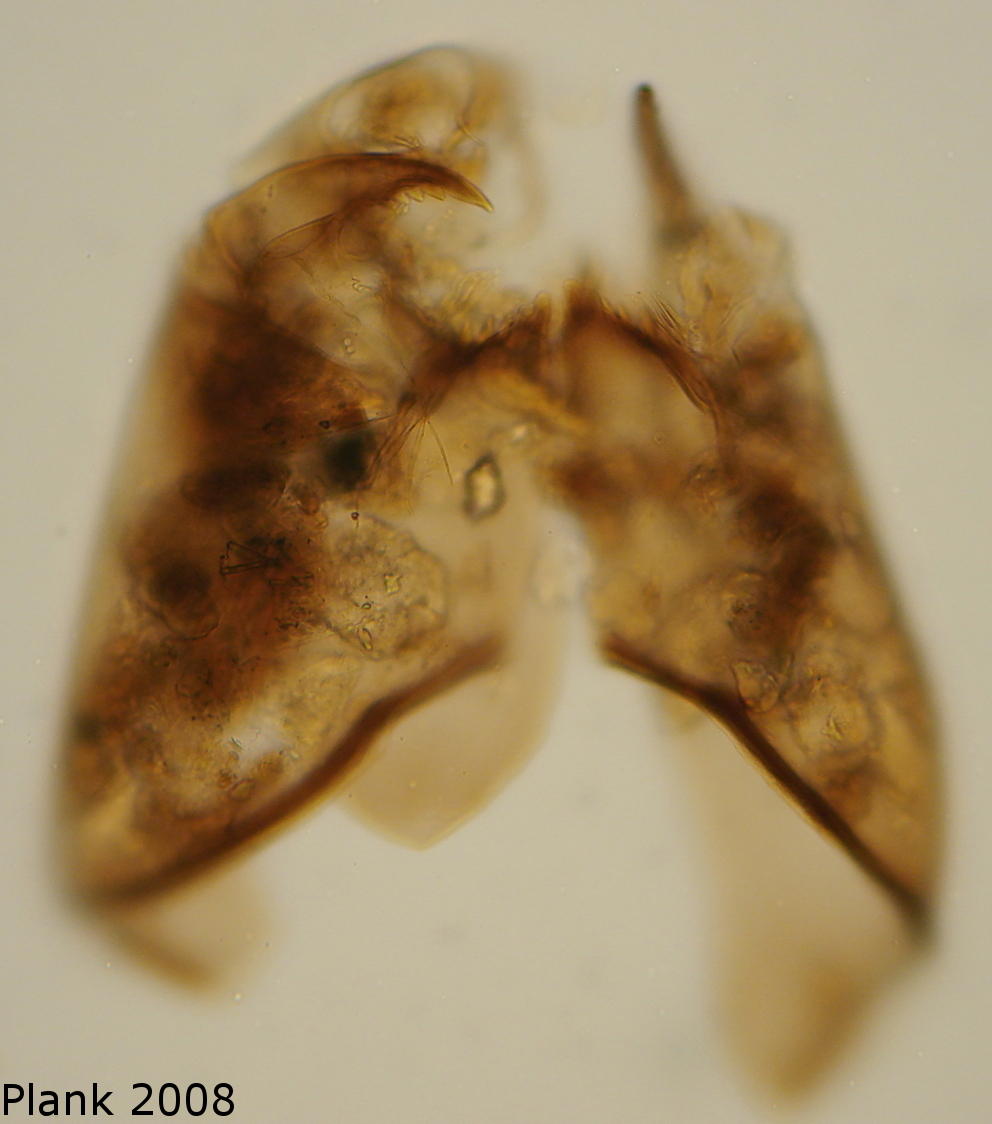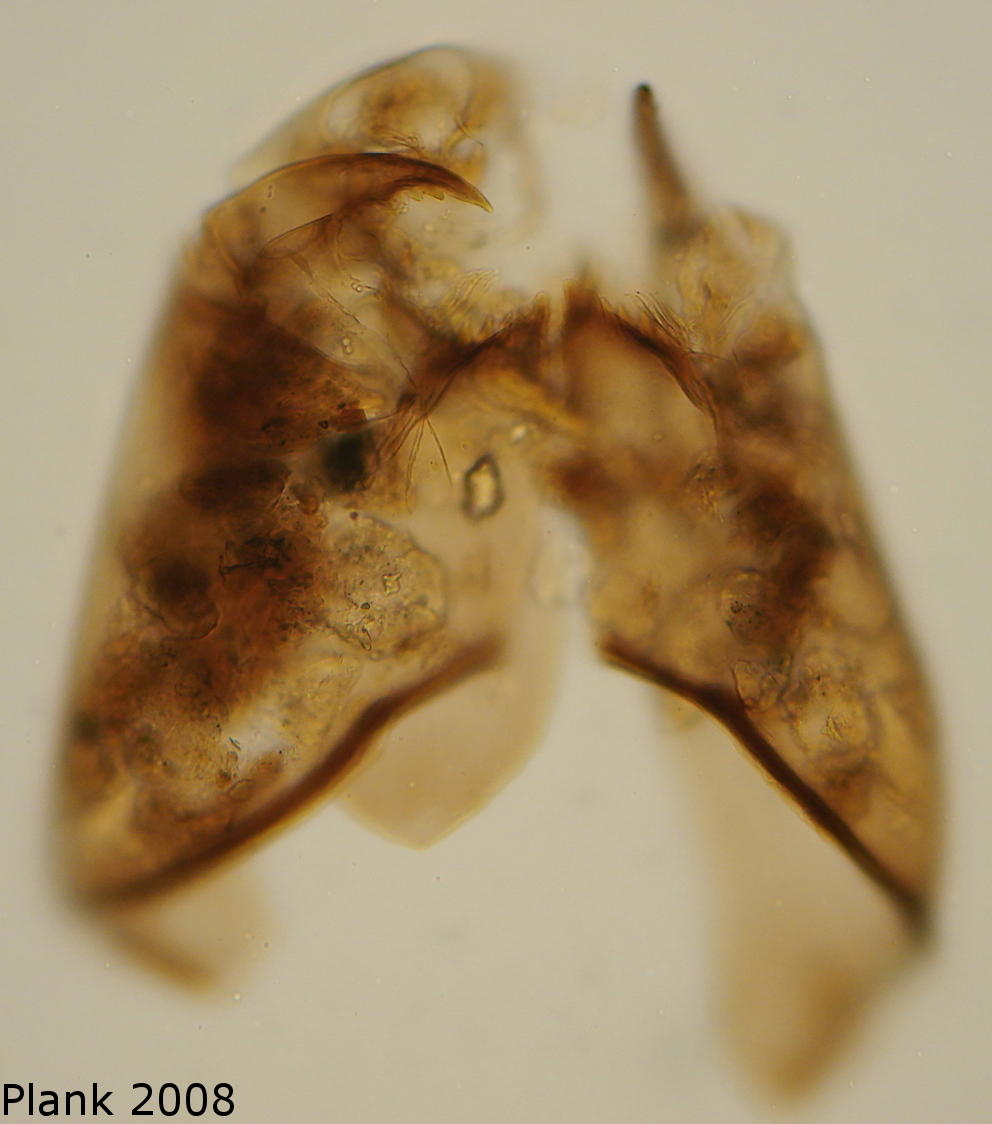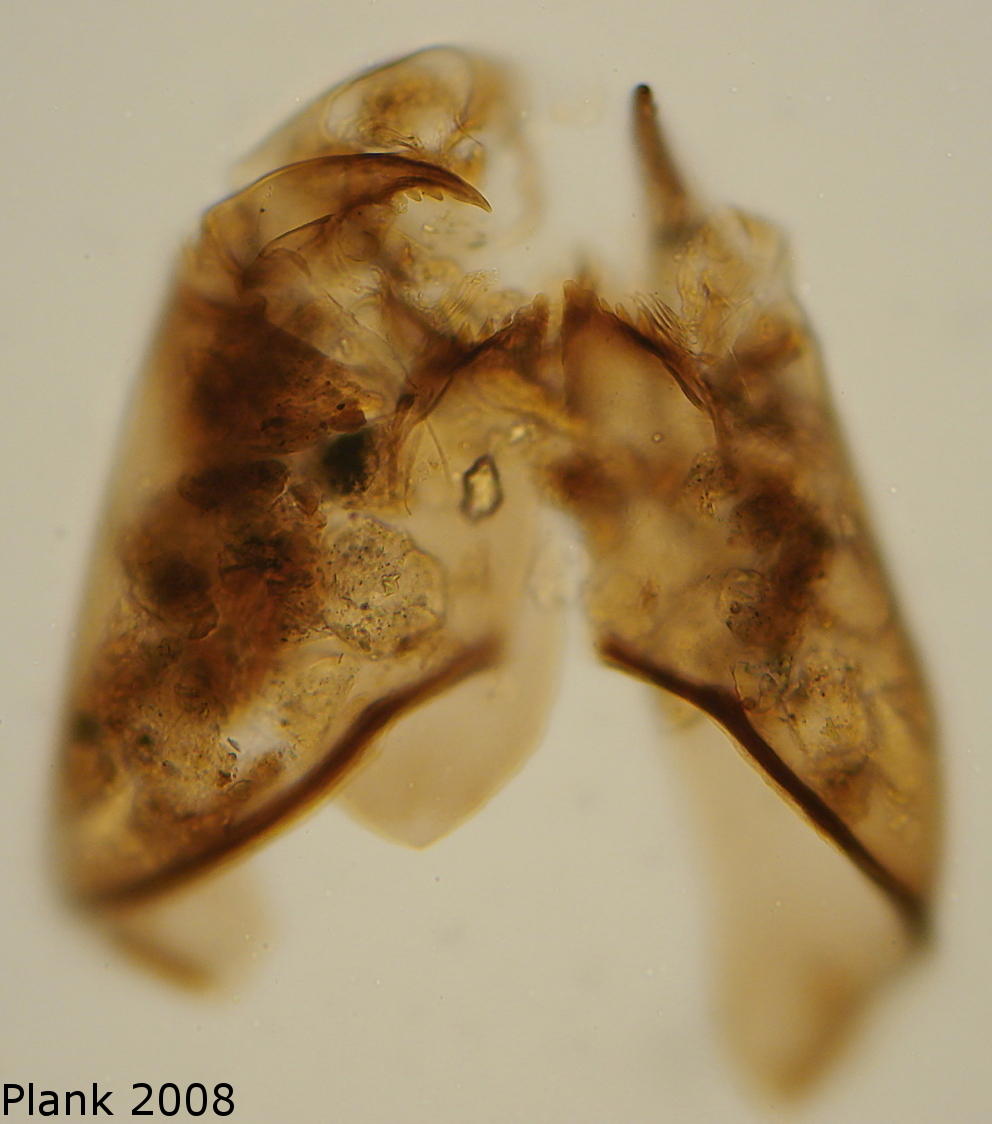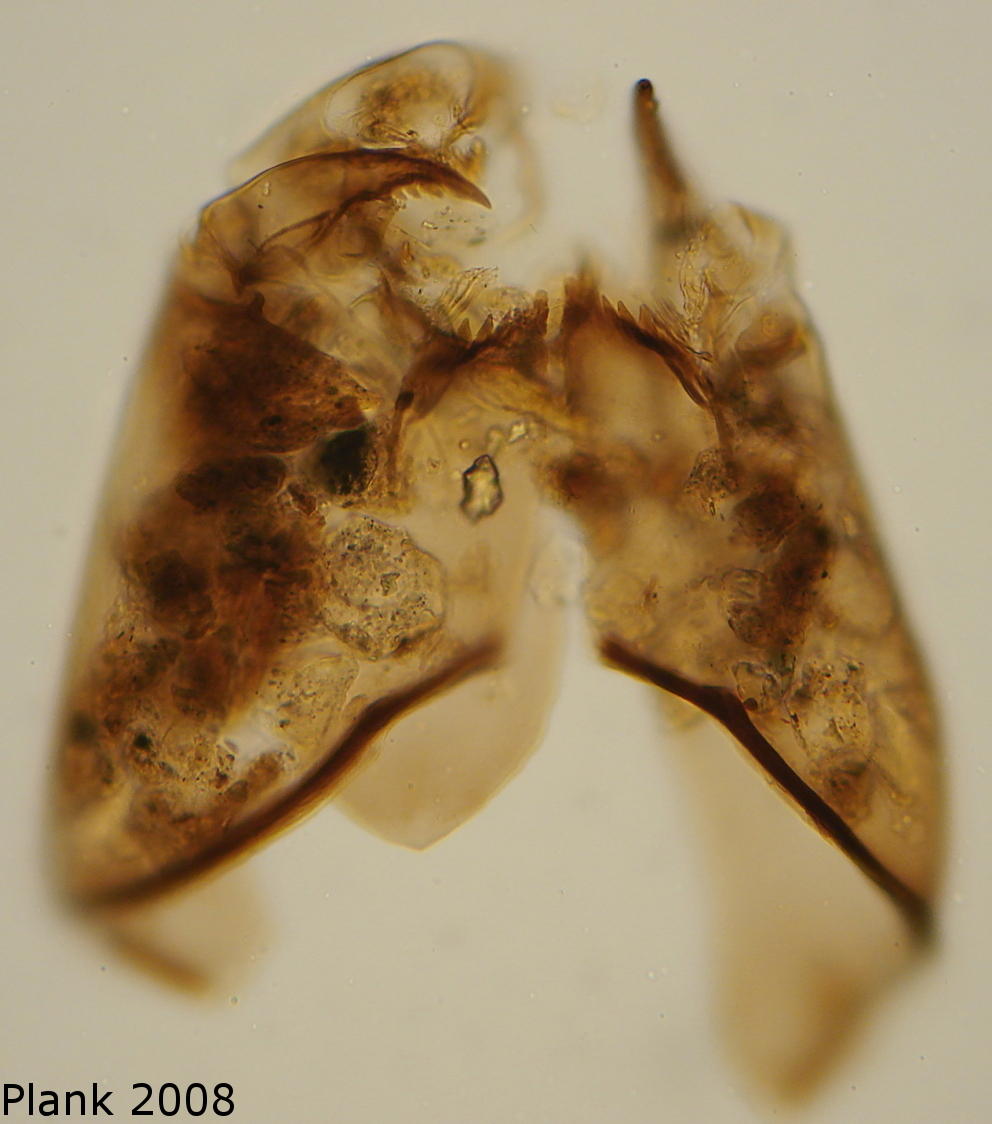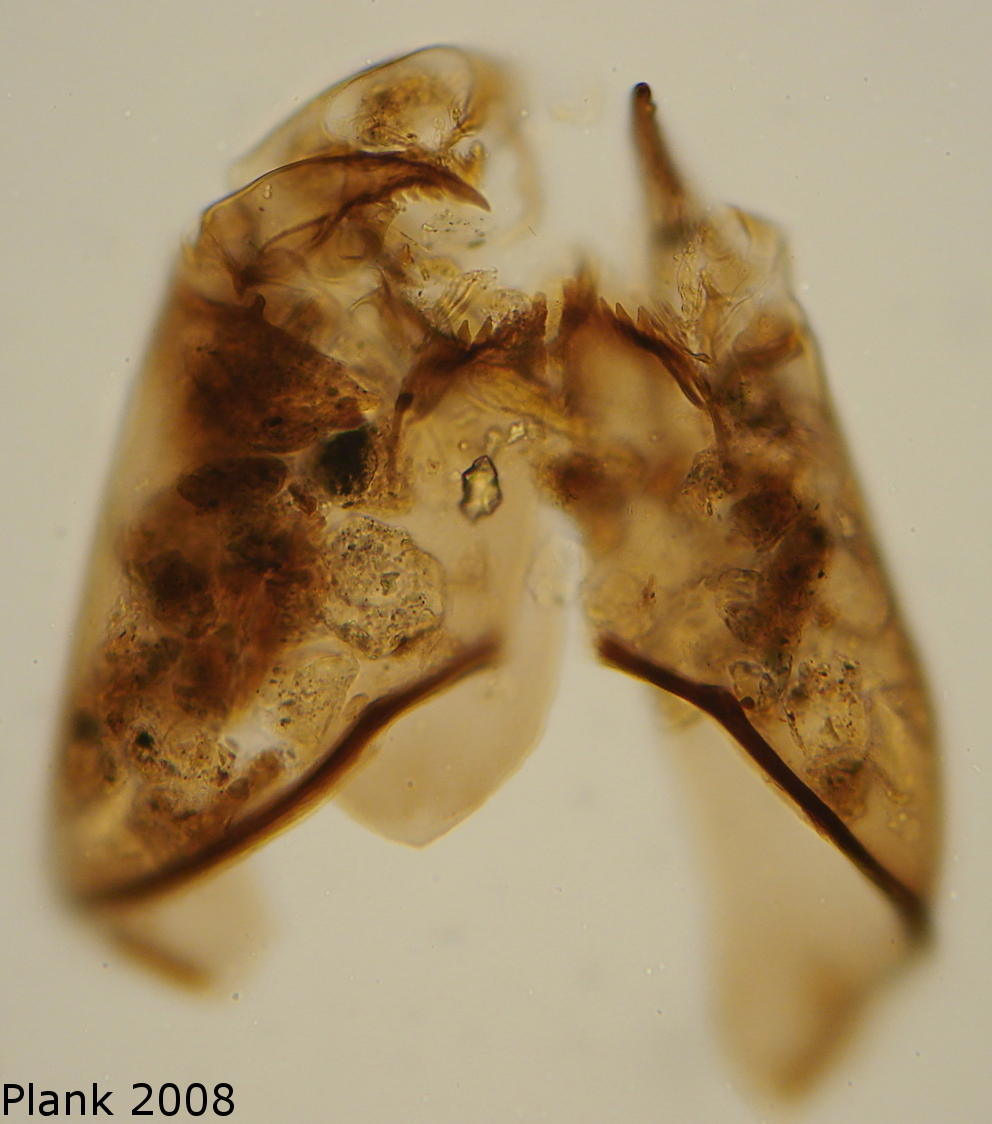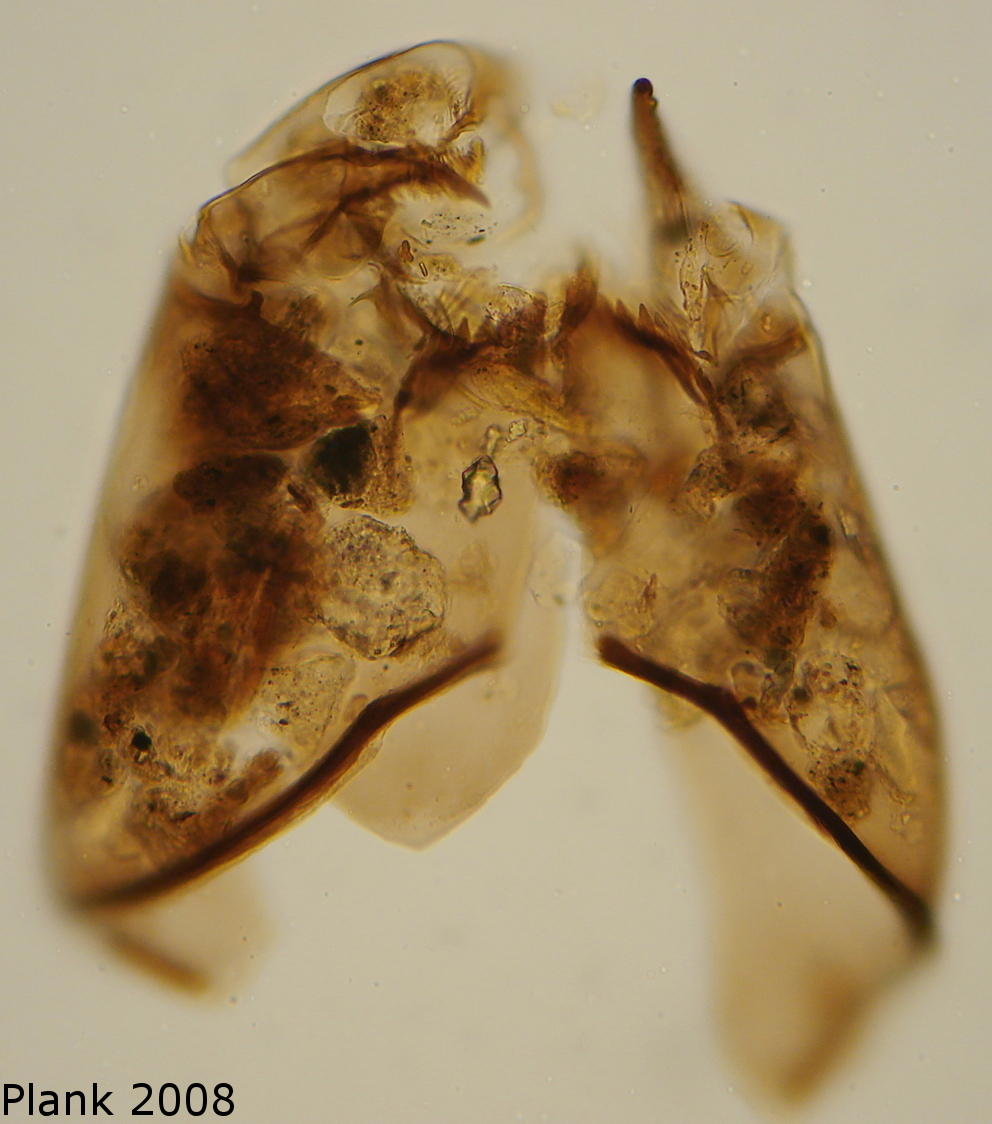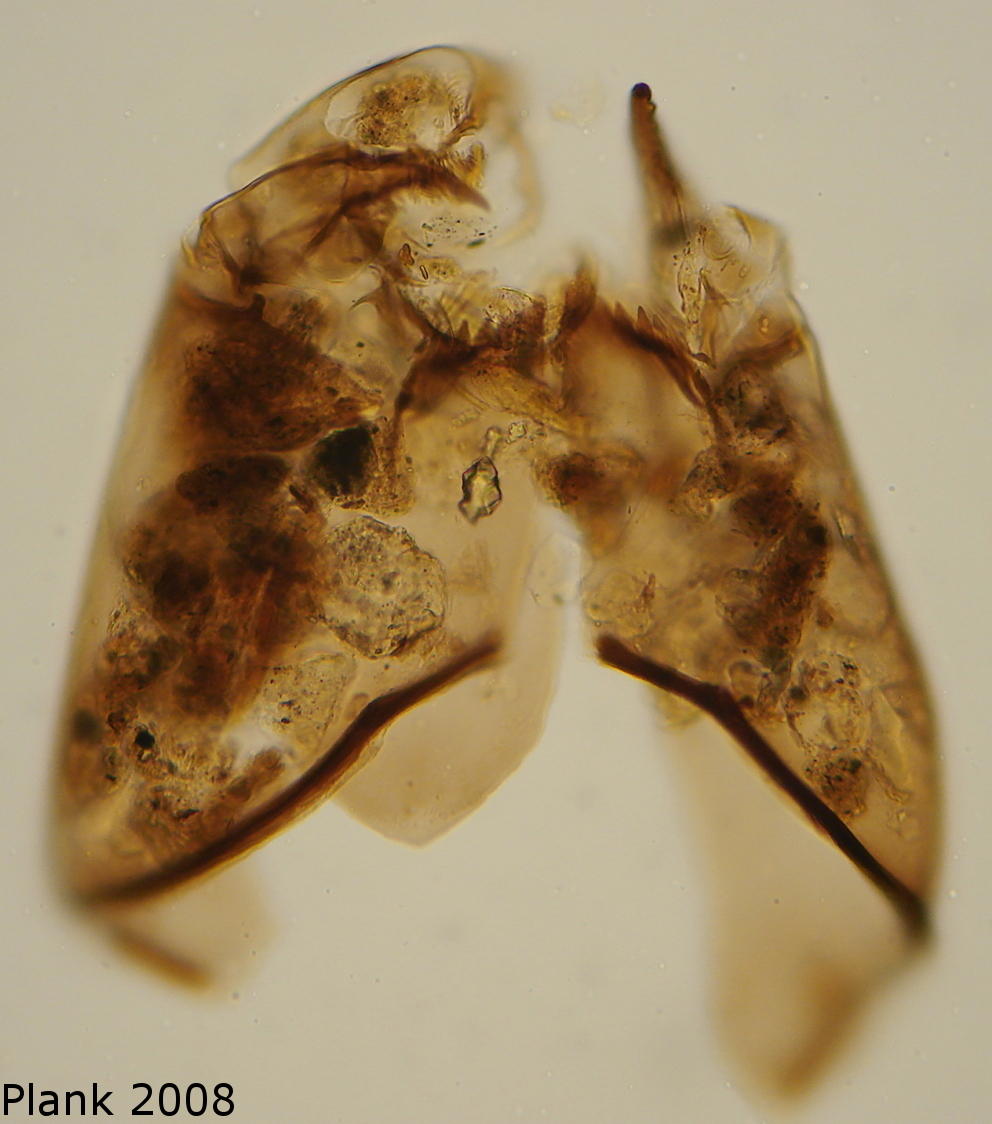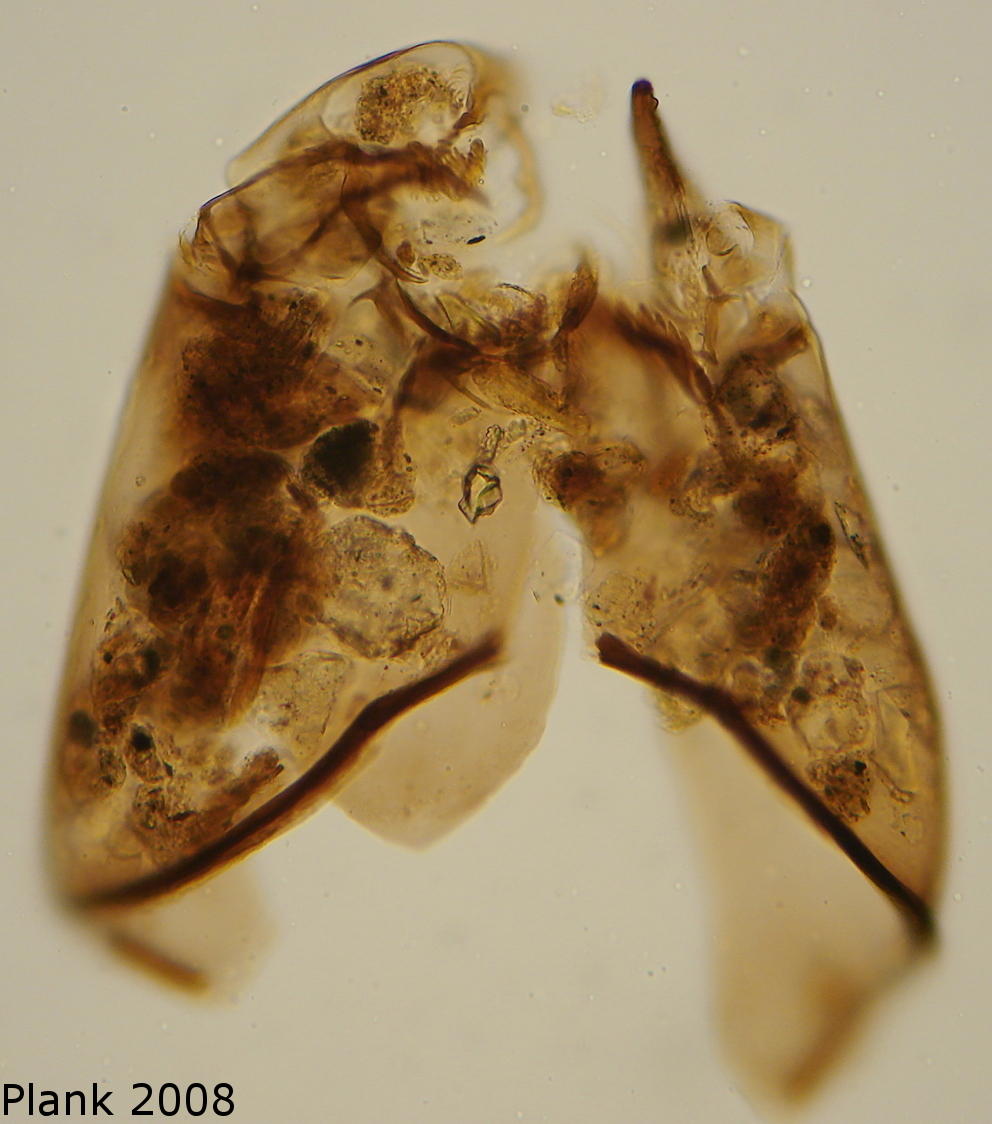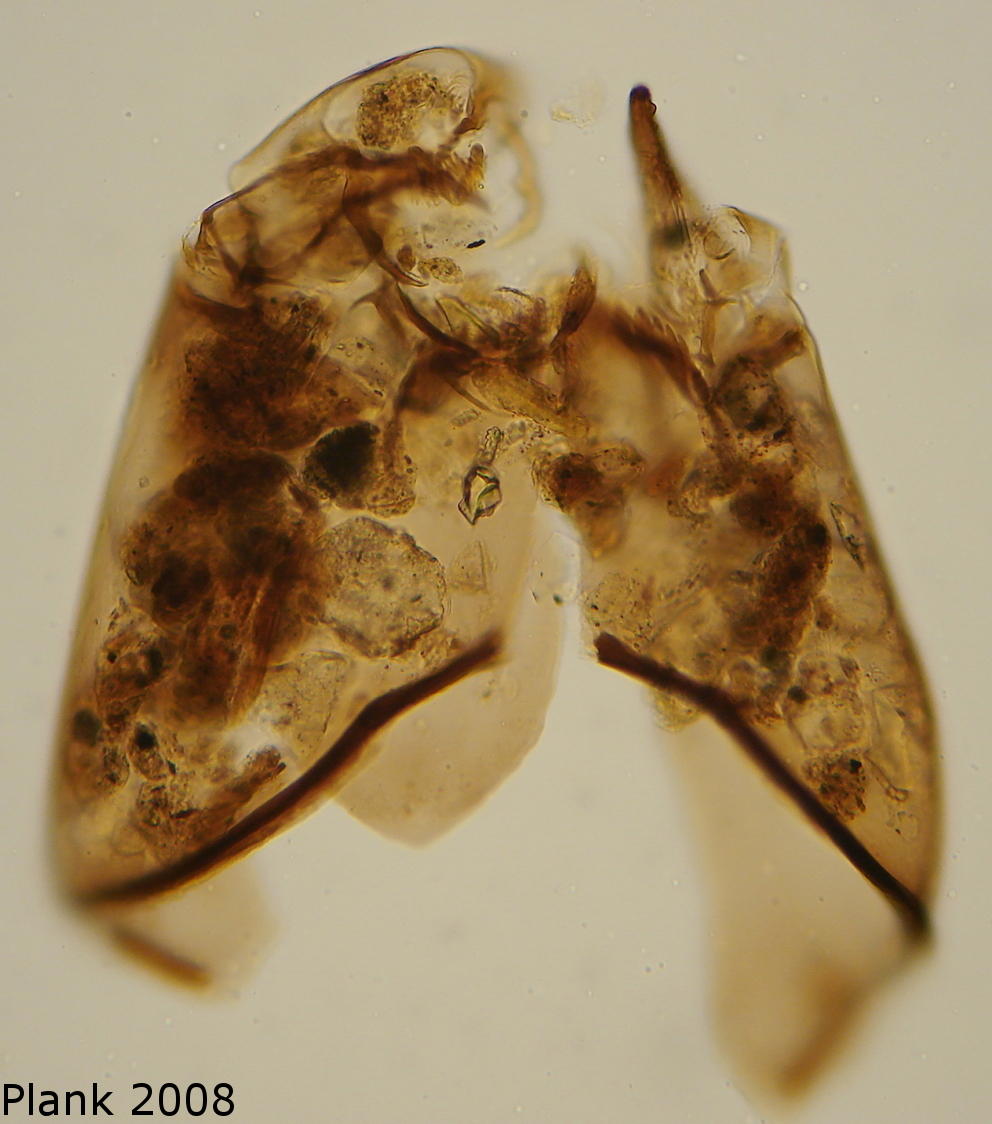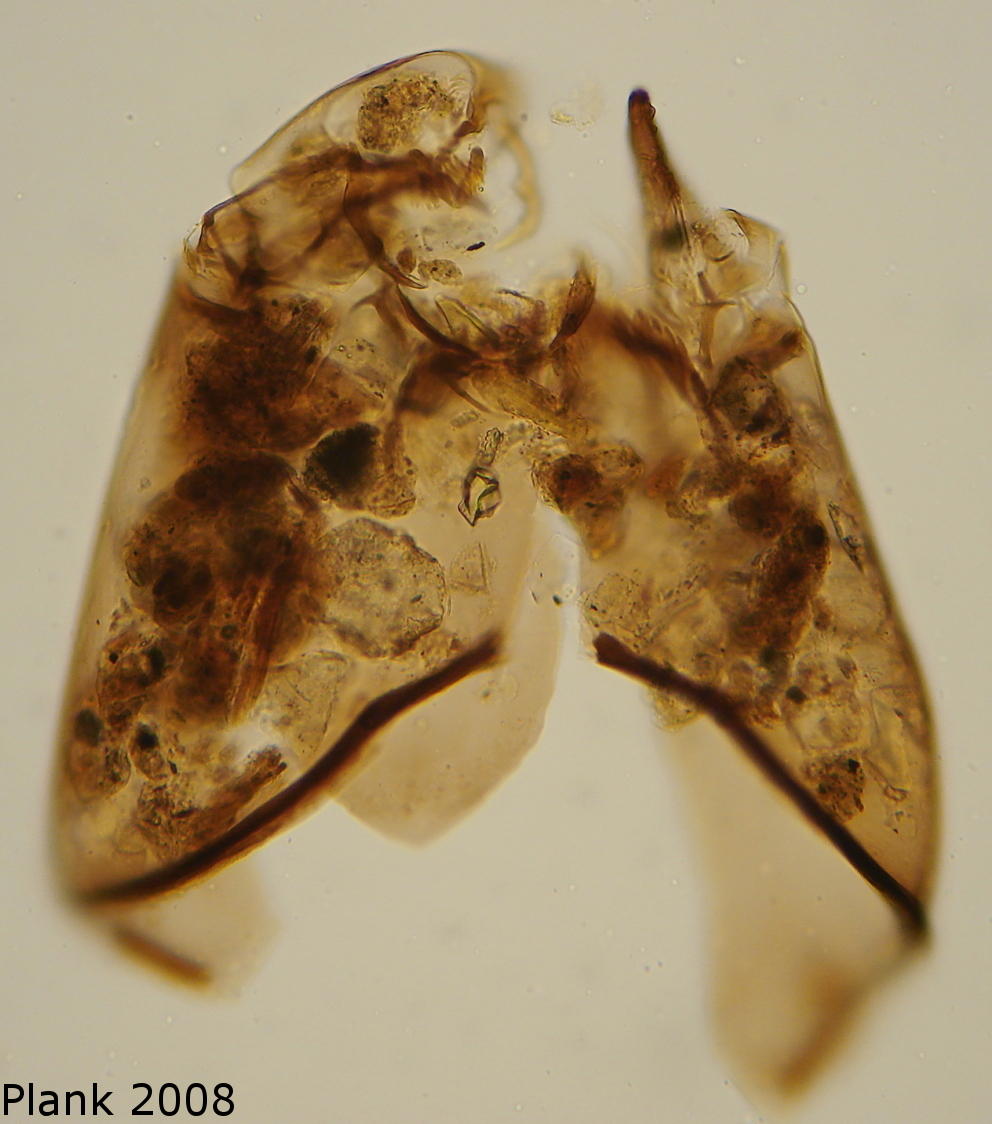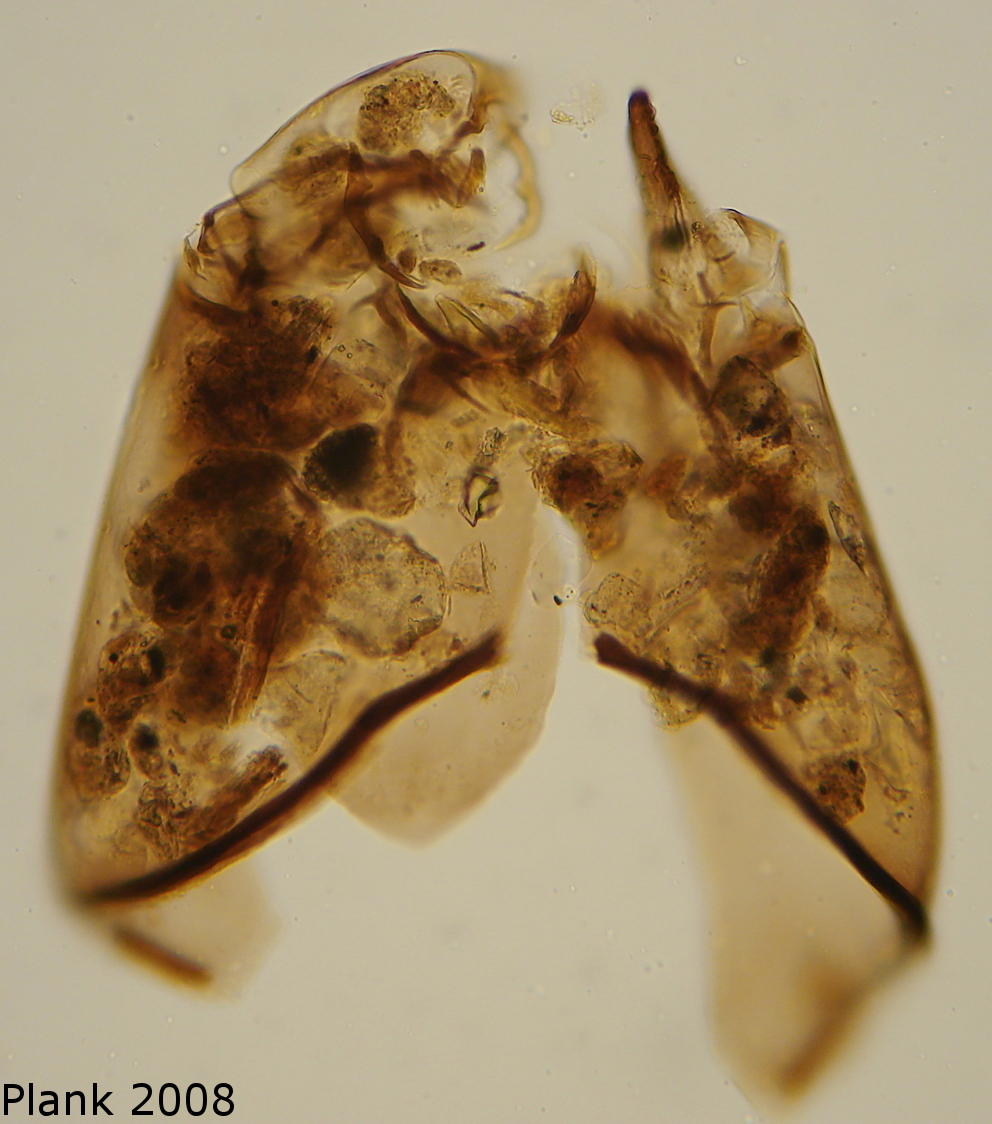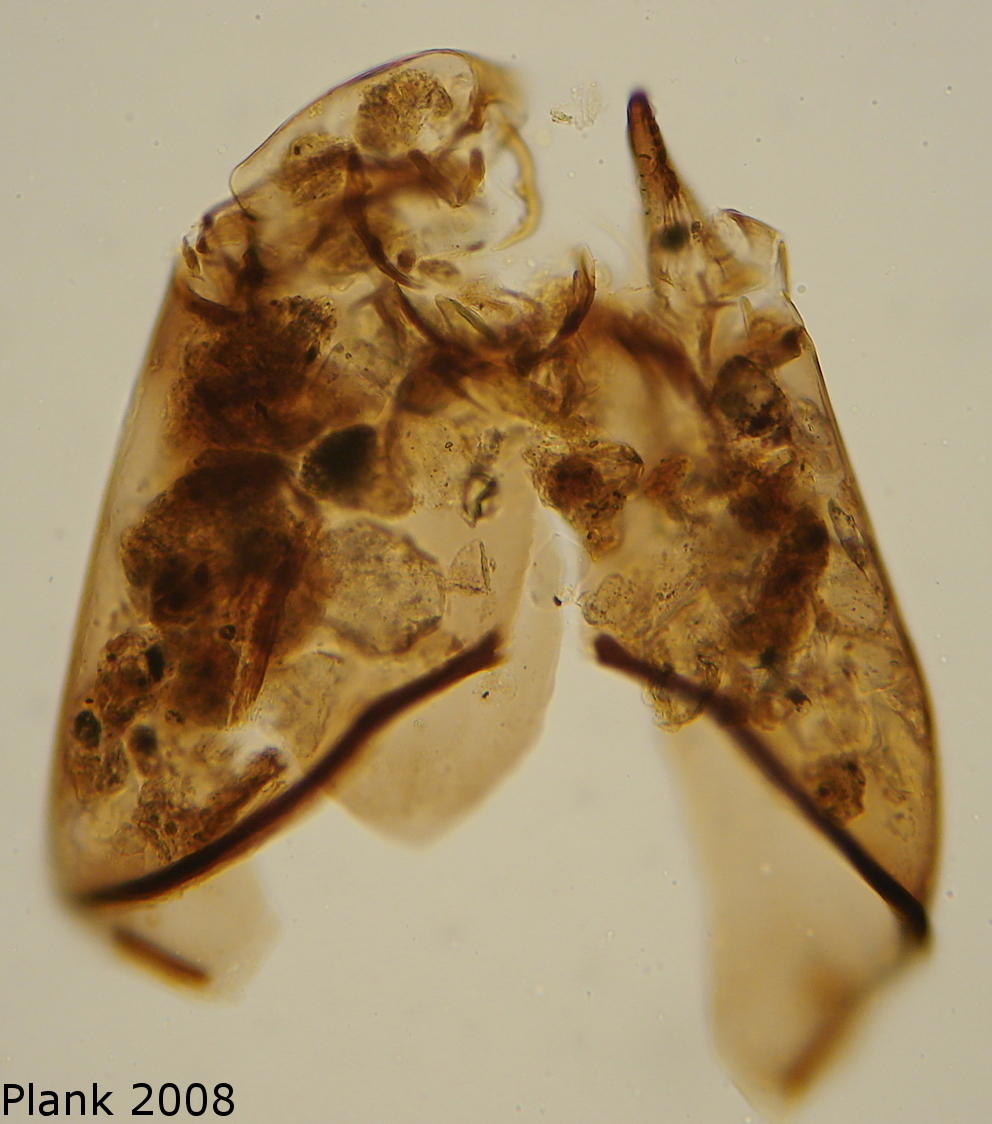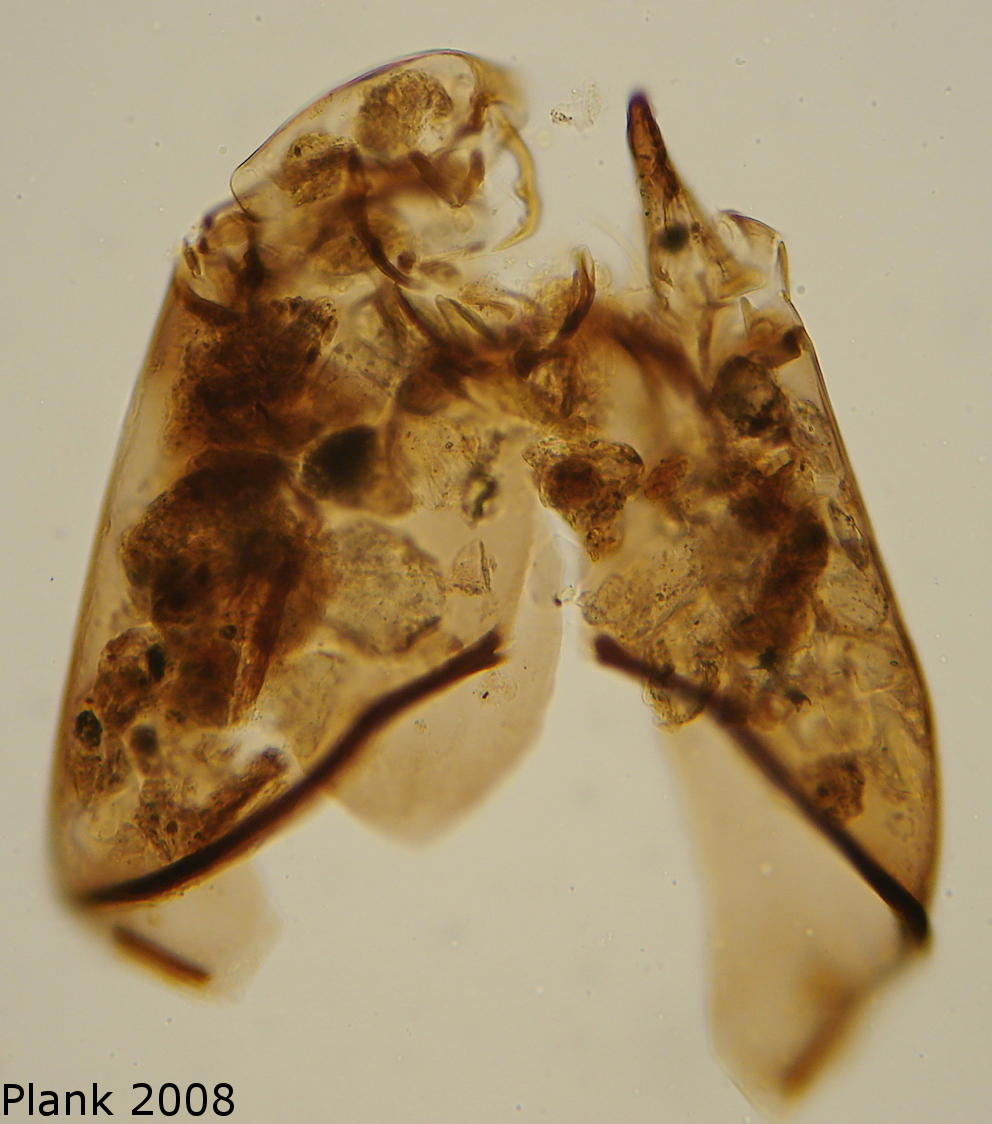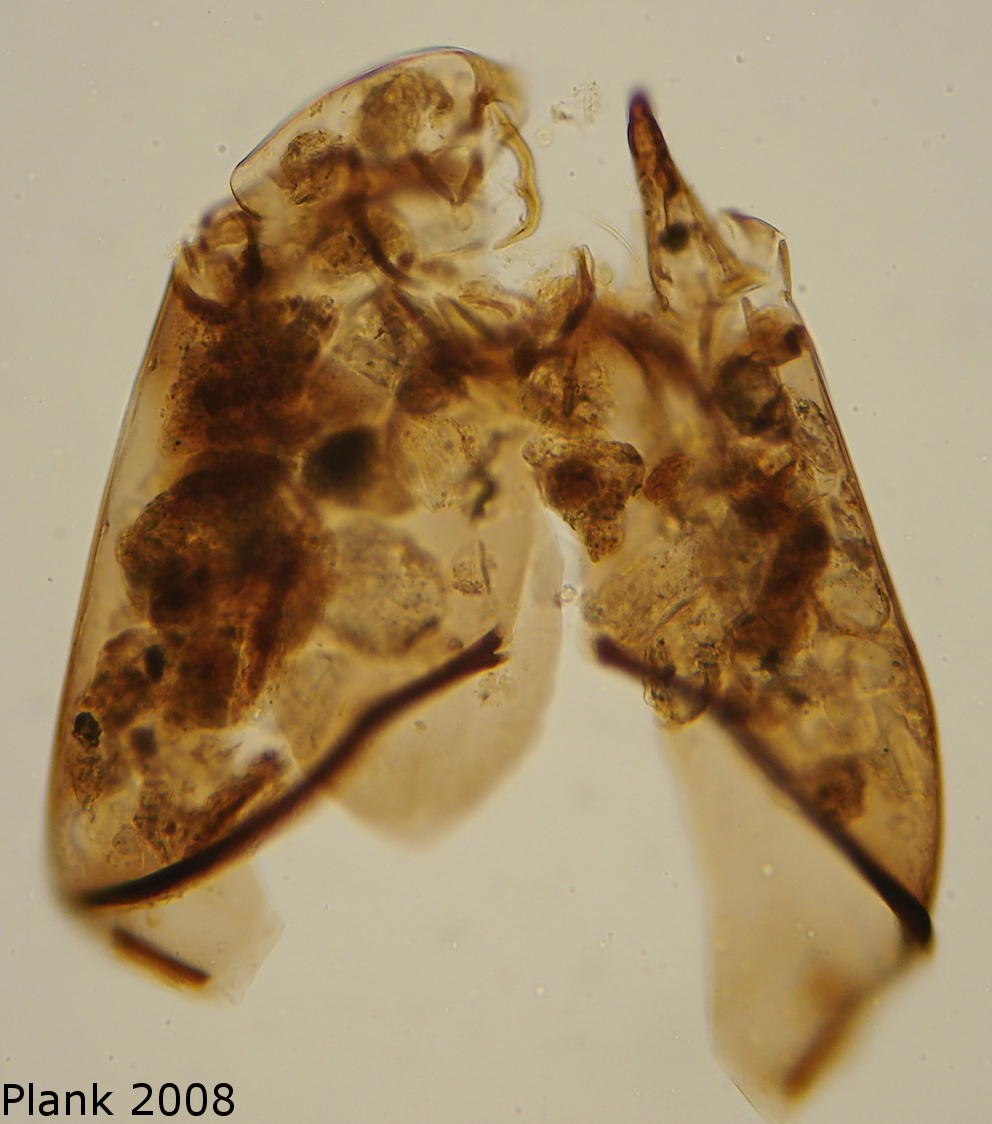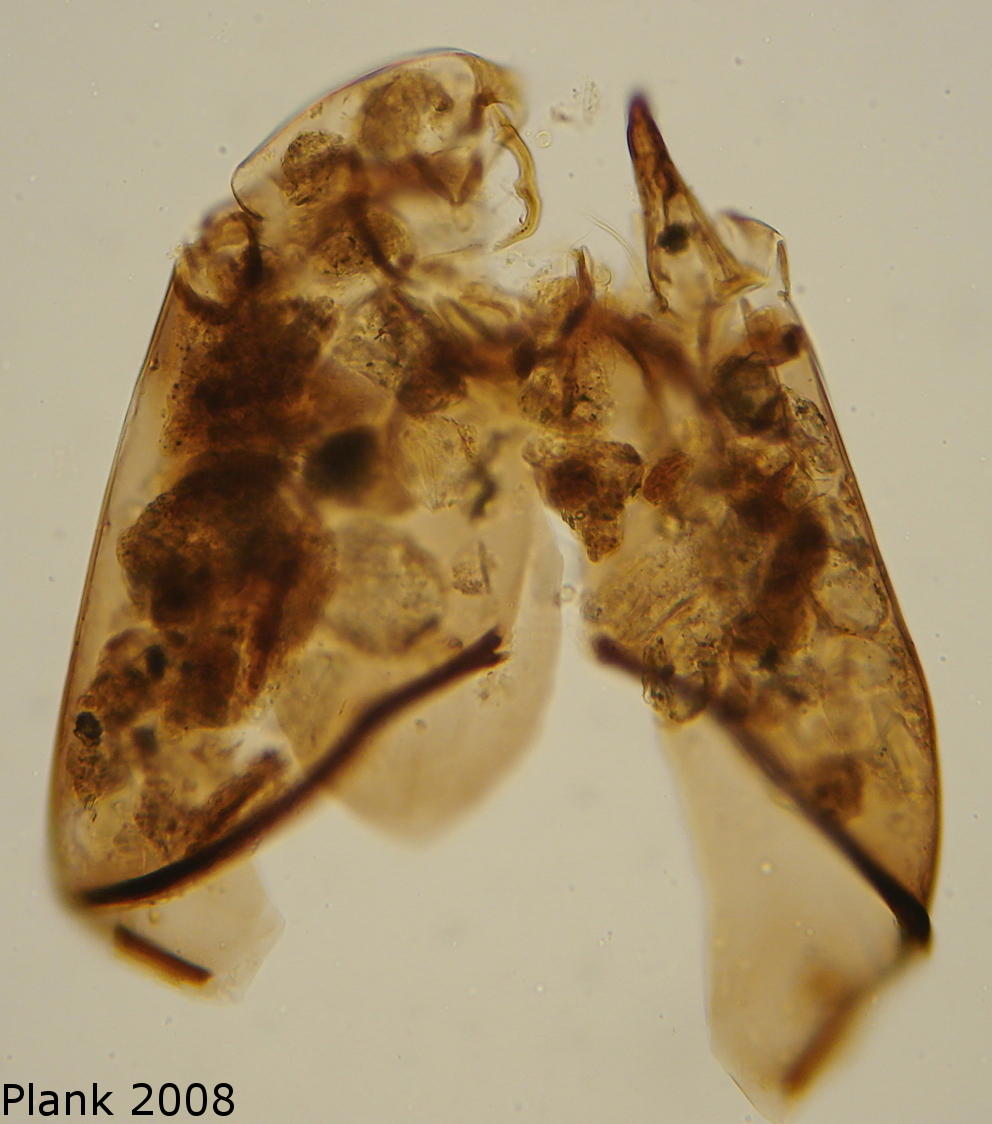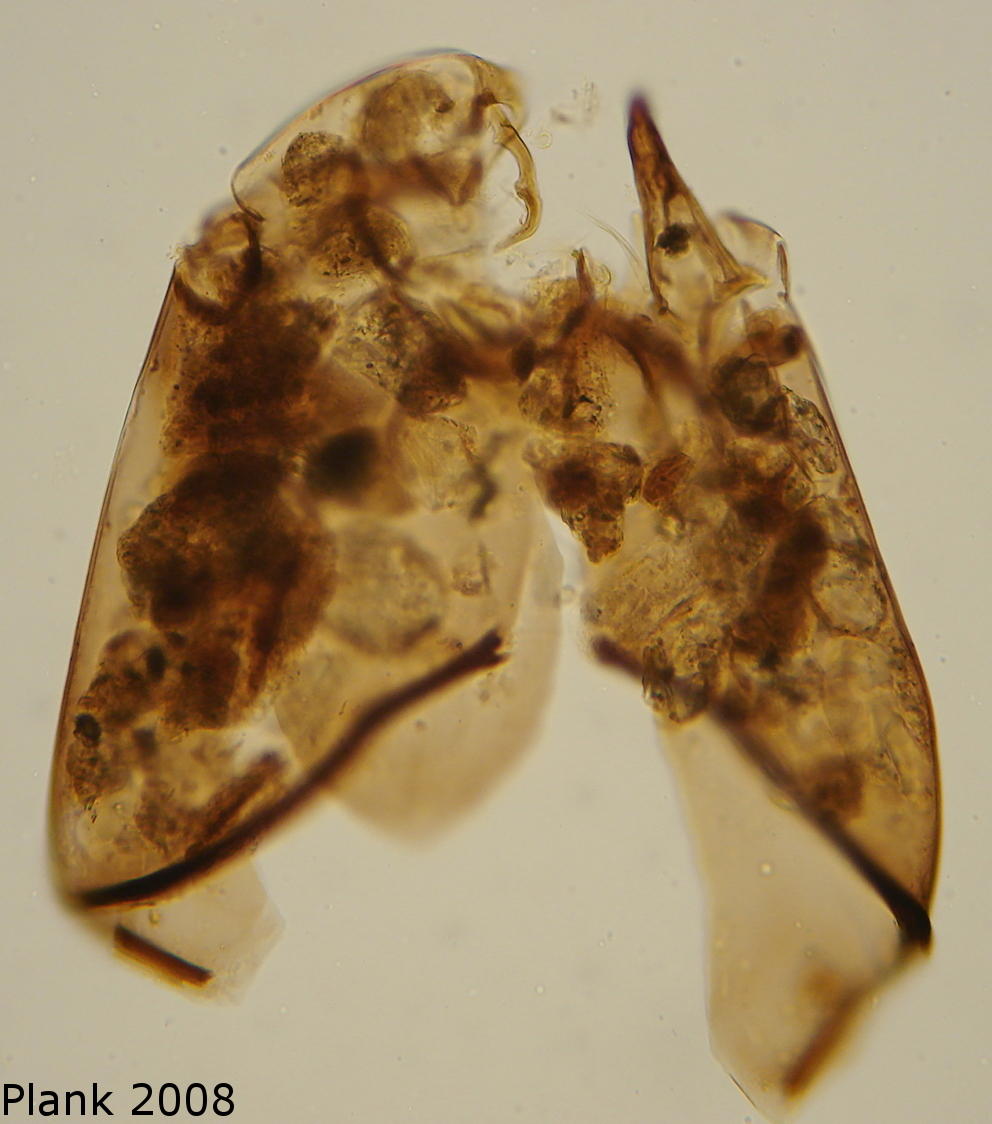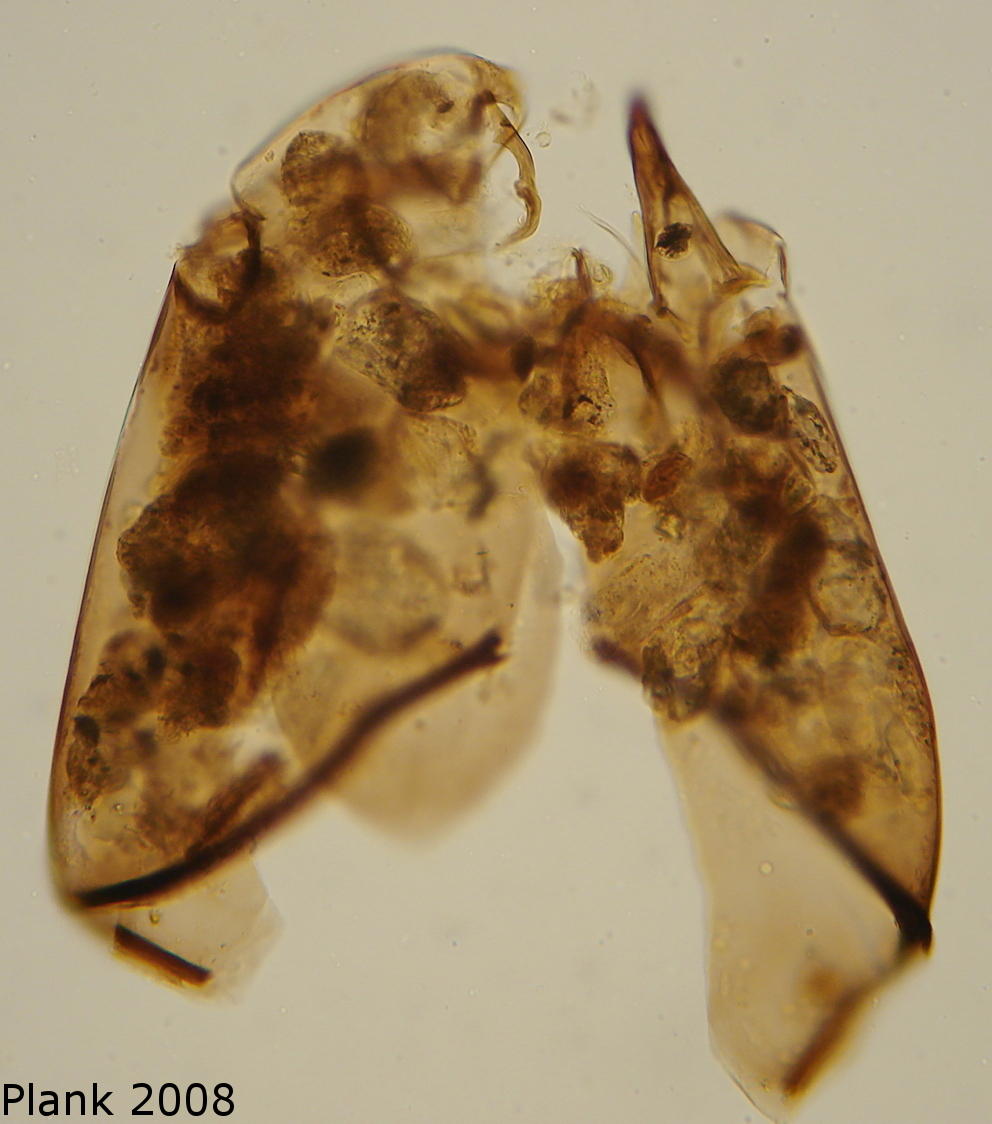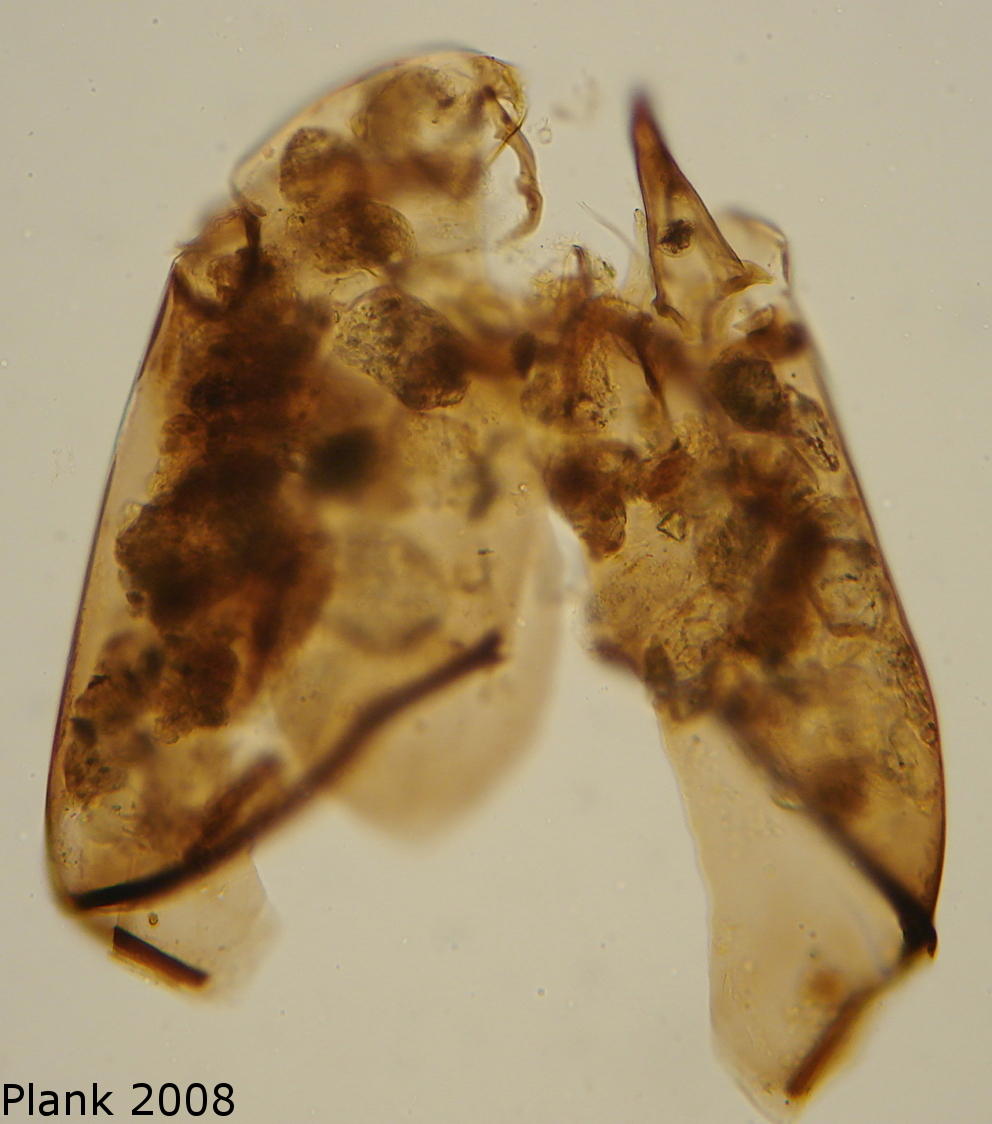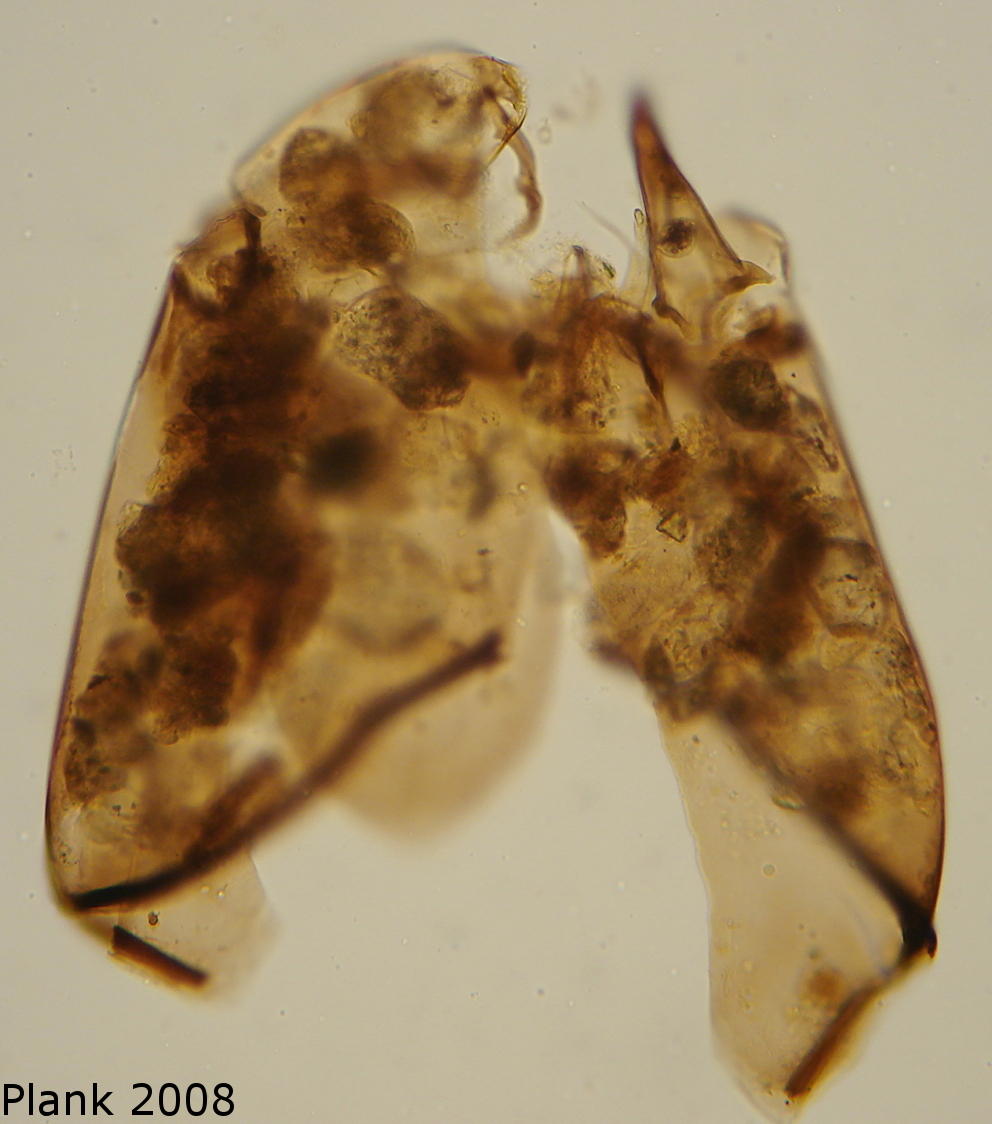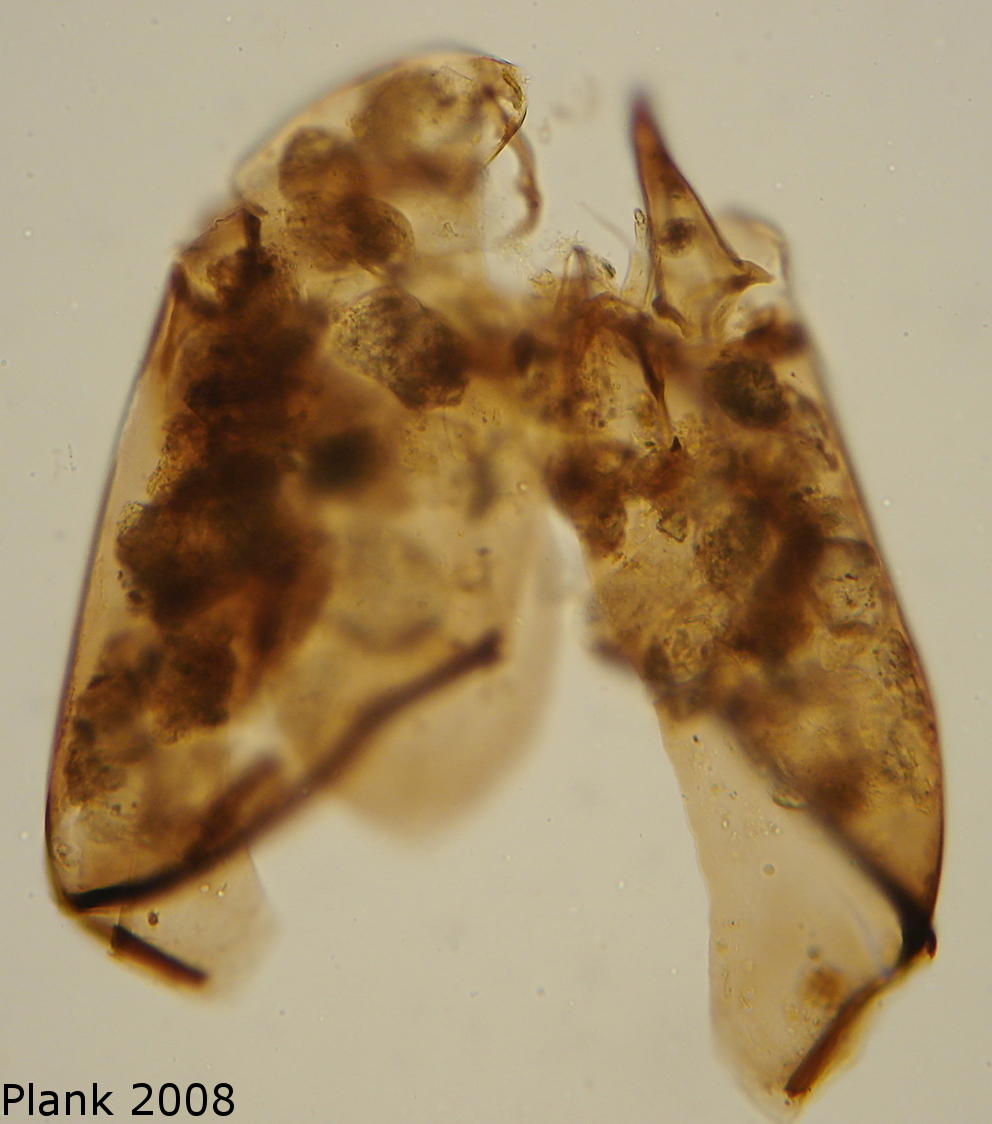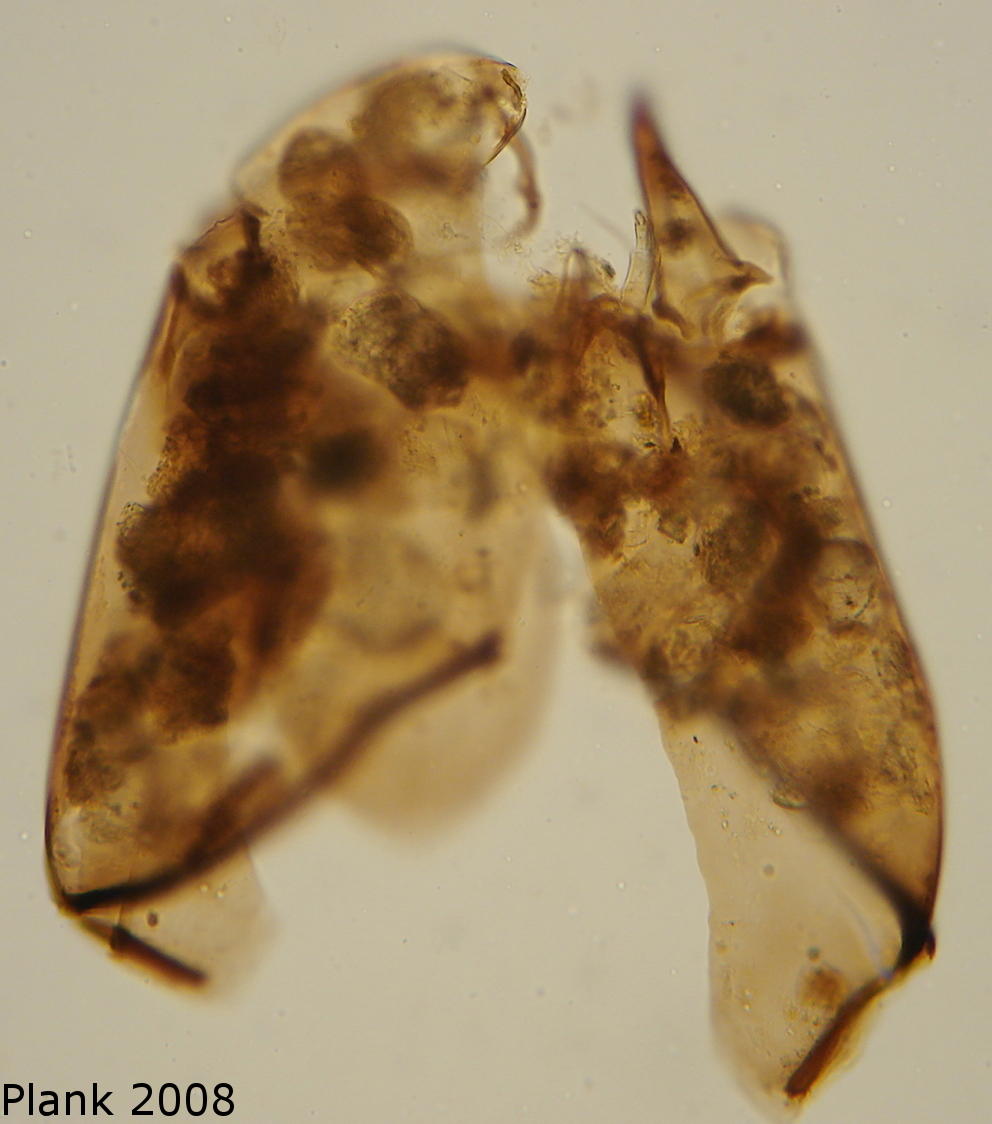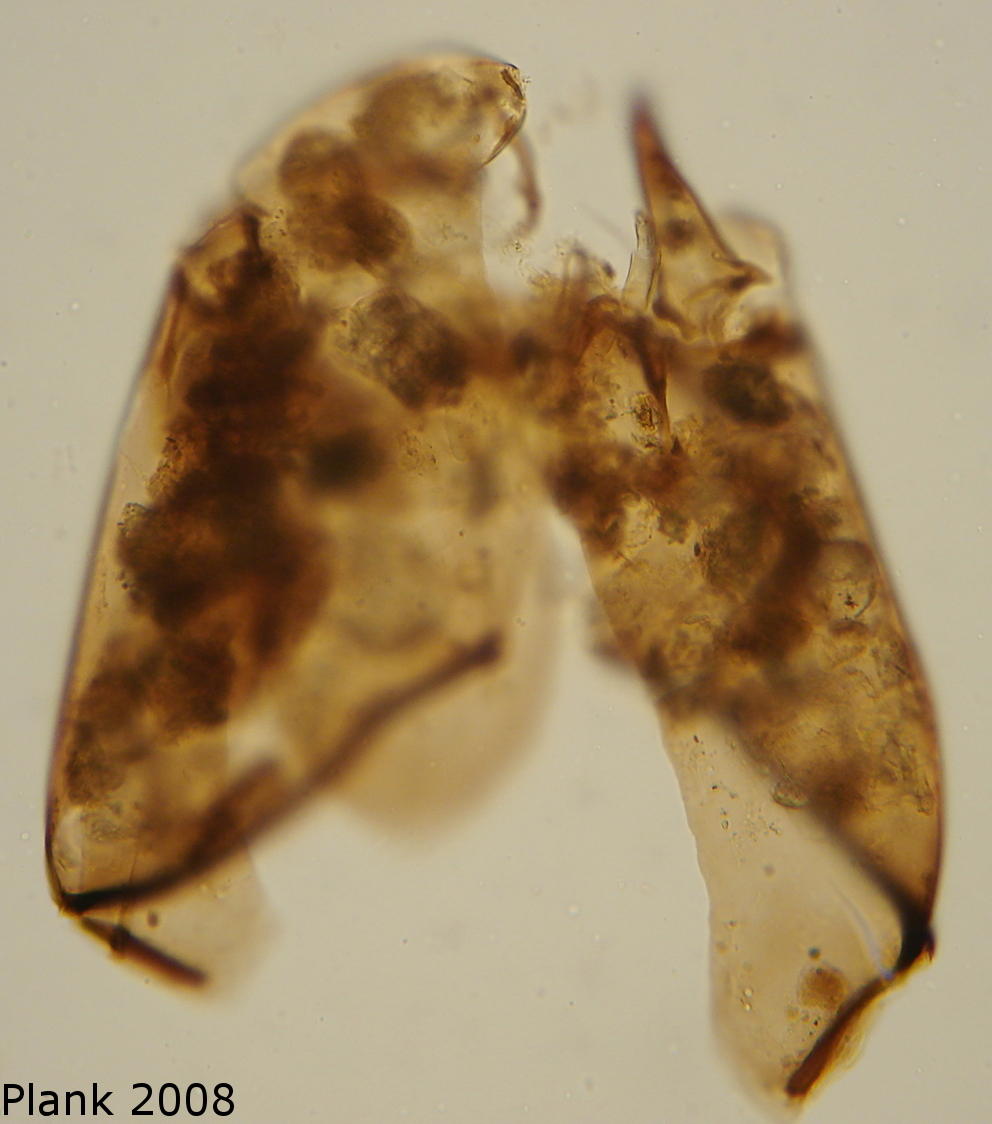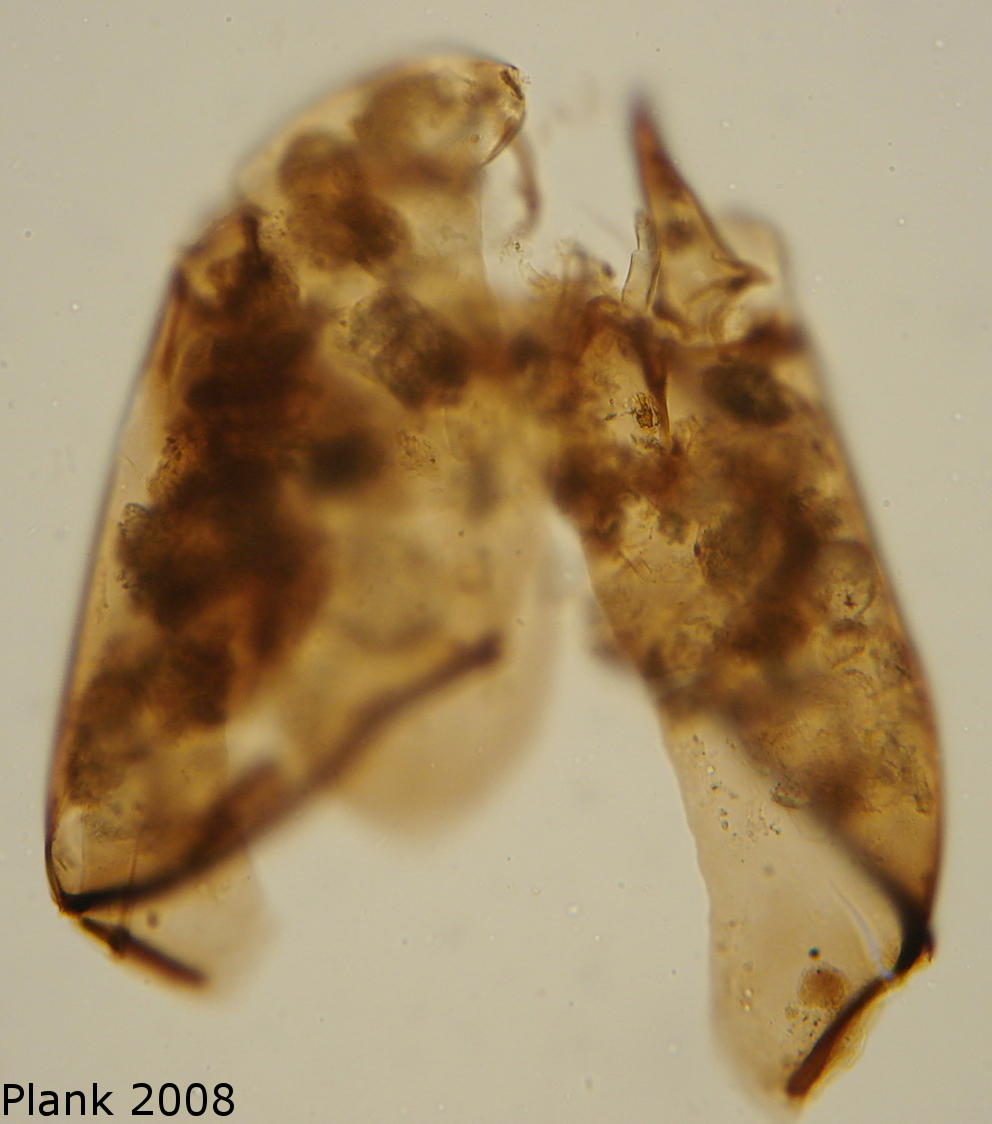 Old Comments
Andreas Plank wrote at Thursday, 13. March 2008 20:10:24 (GMT)
I suggest this is maybe Acricotopus longipalpus or lucens? I'm wrong? It's difficult to decide, because of the 3rd instar as well.
Andreas
HQ Tang wrote at Tuesday, 15. April 2008 10:52:23 (GMT)
it looks like A. lucens based on the wide median tooth of mentum. Notes that the Nearctic species A. nitidellus (Malloch) may be the synonym of A. lucens.