Tanytarsini indet 1
(By Andreas Plank from 10. April 2008, last modified 18. March 2019)
Characters
premandible: 2(+x)? (apical+basal),
mandible: 3-1-2-1 plate (inner-apical-outer-surface),
mentum: 1 middle (?crenate) lateral 5 teeth,
4th? instar,
pop: postoccipital plate well developed (triangular),
pom: postoccipital  margin brown,
head pale yellow,
antennal pedestal: ~2x width, with well developed spur on pedestal (about as long as wide)
Head (4th? instar):
(Click on the image to slide through)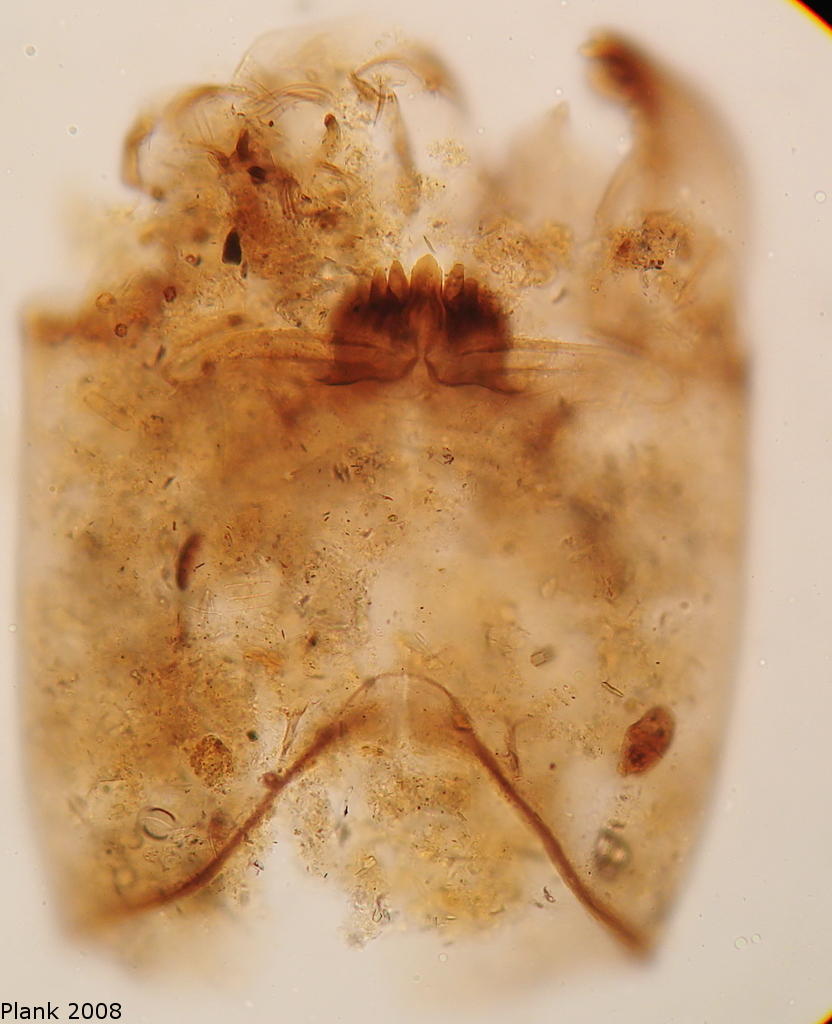 Old Comments
Andreas Plank wrote at Thursday, 10th April 2008 15:52:43 (GMT)
Hi,
difficult to say: either a Micropsectra due to premandible (its seems to be bifid) or Tanytarsus due to mandibular teeth ...


Andreas
HQ Tang wrote at Wednesday, 16th April 2008 18:28:32 (GMT)
It would be Tanytarus gracilentus (Holmgren) based on the plate-like surface teeth on the mandible. I had recorded in my ph.D.
Andreas Plank wrote at Tuesday, 15th April 2008 13:30:46 (GMT)
the T.gracilentus in Brooks et.al. 2007 has a distinct plate behind the mentum and no spur on antennal pedestal as well ... that's why I placed it separately
Andreas
Torbjørn Ekrem wrote at Saturday, 19th April 2008 07:16:37 (GMT)
This is most probably a Micropsectra. The antennal pedestal spur and bifid premandible is typical of this genus
Torbjørn