Orthocladius type-S
(By Andreas Plank from 26th March 2008, last modified 18. March 2019)
Characters
premandible: 1+1? (apical+basal); seta S1: 2.0 i.e. bifid;
mentum: 1 median tooth, 6 lateral, submental setation below 5-5.5th lateral tooth, long ventromental plates;
mandible: 3.5-1-0-0 (inner-apical-outer-surface), outer margin strongly engraved;
postoccipital margin: brown
Head (3rd instar):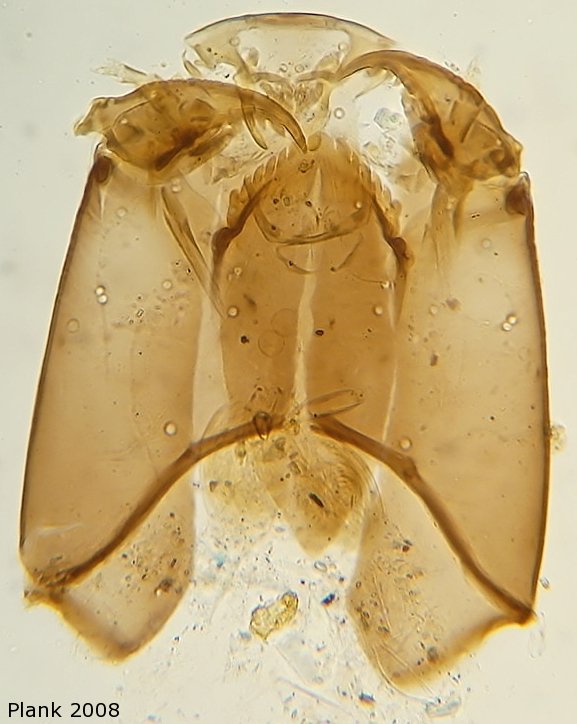 Old Comments
Andreas Plank wrote at Wednesday, 26th March 2008 19:06:38 (GMT)
Hi,
is this the same like Orthocladius type S in Brooks et.al. 2007 (The Identification and Use of Palaearctic Chironomidae Larvae in Palaeecology)?
Andreas
HQ Tang wrote at Tuesday, 15th April 2008 12:26:04 (GMT)
It is very similar with your "Cricotopus-Orthocladius indet 2" [Cricotopus salinophilus Zinchenko et al. 2009], I can not find the premandible of present species. I agree with your opinion.