Chironomidae indet 2
(By Andreas Plank from 28. March 2008, last modified 17. March 2019)
Characters
premandible: ? seta S1: ?;
mentum: 1 median, convex tooth (~3-4 x 1st lateral) and 8-9? teeth lateral, submental setation below ~8th lateral tooth; quite large ventromental plates
mandible: 4-1-0-0 (inner-apical-outer-surface);
postoccipital margin: brown with a braod ligament;
antenna 5 segments
Head (3rd? instar):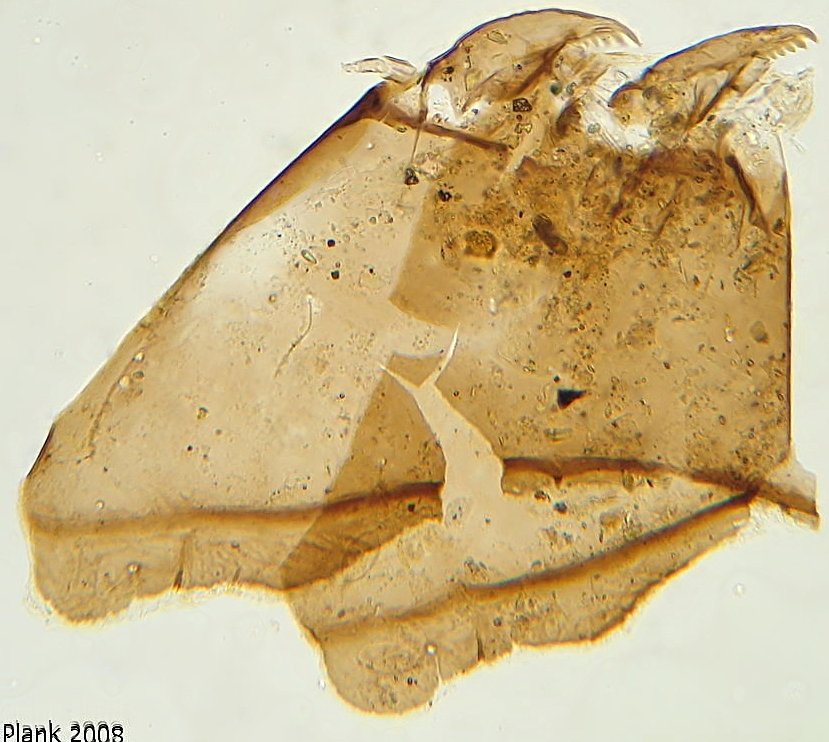 Mentum detail (3rd instar):
(Click on the image to slide through the layers)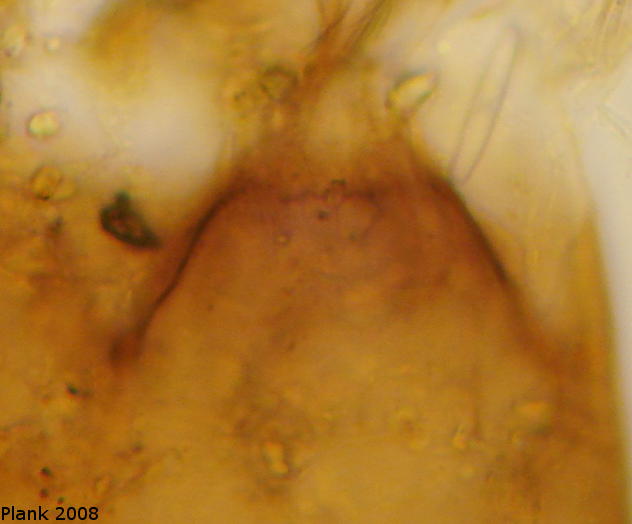 Old Comments
Andreas Plank wrote at Friday, 28. March 2008 16:44:06
Hi,
this seems similar to Diamesa insignipes. The middle tooth is about twice the width of the lateral tooth (difficult to see here - in the microscope as well). Any other suggestions?
Andreas
HQ Tang wrote at Tuesday, 15. April 2008 11:53:40 (GMT)
ohoh, the mentum is not very clear.
Also the Dimesa fauna of this area is not very clear, check some papers published by Willassen? or somebody else? In my knowledges, the old Chinese reference is mainly followed the Nearctic system.
Andreas Plank at Wednesday, 16. April 2008 18:10:46 (GMT)
I added a detail of this mentum ... but I get no better image quality
Jorge wrote at Monday, 28. July 2008 18:33:20 (GMT)
I think this is individio sub Podonominae family and who has no premandibles